At MiWay, we are fanatical about delivering an awesome customer experience, and understand that offering great service depends on a great team.
MiWay's staff members work directly with customers, as well as behind the scenes to ensure that we keep on delivering on our brand promise of going out of our way for our clients – from offering innovative online quotes to handling claims efficiently.
MiWayans are defined by our company values of Freedom, Accountability, Attitude, Energy and Professionalism. These values guide our actions and behaviour, while influencing the way we serve our clients to enable them to live their way, work with each other, and our business partners.
Does this sound like something you can do or a culture you can fit into?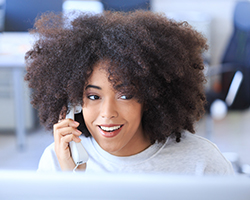 Sales
Our Sales team, based in Braampark in Johannesburg, is made up of a vibrant crowd of over-achievers.
If you're a people-person, enjoy taking initiative and are goal-driven, why not join our amazing Sales team?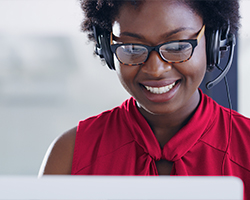 Claims
Do people comment on your attention to detail? Are you analytical, goal-driven and have a passion for delivering the truth, no matter what?
If so, then our Claims department, based in Kosmosdal, Centurion, is where you're meant to be!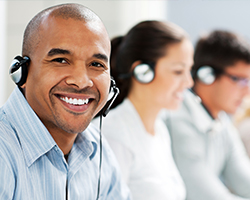 Client Services
Based in Kosmosdal, Centurion, our Client Services team handle all aspects of client care.
They're passionately committed to making sure that we always keep our promises as a company and deliver the type of service that our customers deserve.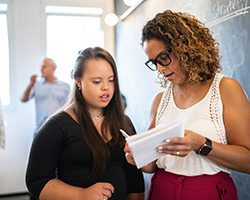 Learning and Development
Want to join MiWay and know that you have the right attitude, but not necessarily the required skills or knowledge? Don't let this deter you. The Learning and Development department will help you to achieve what is required to start your career at MiWay and keep growing!
We offer a variety of training ranging from systems, soft skills, product refresher training and much more.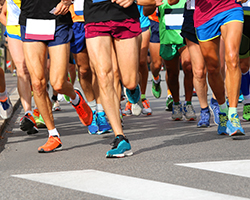 MiWay Warriors Athletics Club
MiWay has a running club which is open to employees, clients, friends and family. If you enjoy taking on the open road, we've got you covered!
Join our MiWay Warriors Athletics Club and get your free ASA running license and Warriors running vest.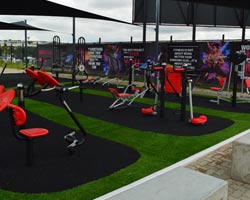 MiFitPark
MiWay encourages staff to live a balanced life, where fitness, diet and mental health are a priority. The MiFitPark outdoor gym is available 24/7 and enables staff to achieve their fitness goals, while getting them on the road to living their best fitness life.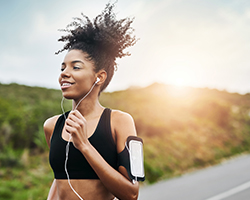 Stay healthy
A healthy life is a happy life. MiWay offers on-site clinic facilities to all MiWay employees during the week.
We also offer, free of charge to all employees, an Employee Health and Wellness Programme, provided by Careways.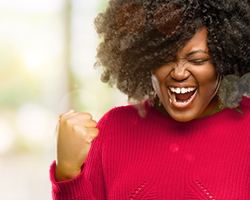 Live your best life
As part of MiWay's permanent employee package, we offer benefits such as medical aid, pension and provident funds, trauma insurance, group life insurance and family insurance.