Are your vehicles insured for the correct value?
Published on: 05 March 2015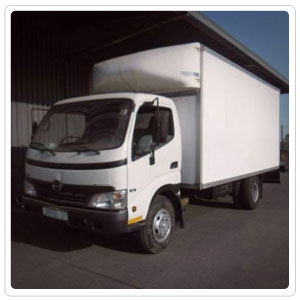 Determining the correct value of your vehicle is not a difficult task. If, however, your vehicle is not correctly insured, the impact on the client can be detrimental - leading to payments on claims that do not equal the value of the vehicle. This can be specifically problematic in the case of commercial vehicles.
The value of a vehicle is mostly determined by utilising the TransUnion Auto Dealers' Guide. This guide is a culmination of four decades' worth of researching vehicle values and data received by independent specialists ensuring that a non-biased opinion on values is supplied. The retail, market and trade values are provided, but often with older vehicles, the condition and mileage of the vehicle will impact on the suggested value.
Underinsured?
When a client is underinsured, a policy provision called "Average" is applied to claim pay-outs under many sections of the business insurance policy. This is not the case for vehicle insurance. The client needs to ensure that the correct value is supplied to the insurer, and very importantly, that any modifications and accessories are also insured with the correct monetary amount.
Don't forget any accessories and modifications
Often, accessories and modifications on larger business vehicles exceed the actual value of the vehicle as the bodies are normally custom-built to fit onto vehicles. Additions such as refrigeration units or tools of trade can further increase the value of a vehicle. Signage on vehicles is often overlooked when insuring vehicles, and - if damaged or the vehicle is stolen or written-off - the client may find that they have suffered a financial loss.
How does the insurer decide on a vehicle value?
When quantifying the value of trucks and larger commercial vehicles, it may be found that values cannot be supplied by the TransUnion Auto Dealers' Guide. Should this be the case, your insurer will determine a fair and reasonable value taking the age, mileage and condition of the vehicle as well as historic depreciation of similar vehicles into account. By supplying valuation certificates from reputable sources, the matter can further be simplified in establishing the correct amount for which to insure the business vehicle.
Determining the correct value of a commercial vehicle is important to avoid any nasty surprises when claiming for your business vehicles. Contact MiWay Business Insurance today to discuss our flexible options with a knowledgeable call centre agent or field agent in the comfort of your office to make sure your vehicle is covered for its correct value