Five apps to make you a safer driver
Published on: 23 June 2015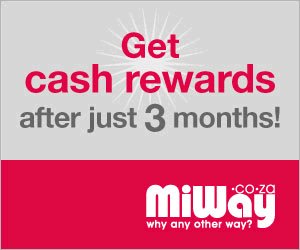 Although cell phones are often responsible for a number of car accidents and motor insurance claims, the effect that they have had on road safety has not been an entirely negative one.
Did you know that there are a number of apps out there that may actually help to improve your safety on the roads?
Let us investigate five of these apps that are quickly becoming driving essentials.
iOnRoad
The main aim of iOnRoad is to assist you in avoiding dangerous road hazards and to improve your general driving skills. The app immediately alerts you if you do not have a safe following distance between your vehicle and the vehicle in front of you, as well as if your car begins to veer off of the road or out of your current lane. It also comes with a useful locator feature that helps you to find your car if you ever forget where you parked it.
Priced at just R23,59, it is a car app that is as affordable as it is handy.
INRIX Traffic App
Allowing you to view traffic incidents, events and police activity, the INRIX Traffic App is a wonderful app for ensuring travel efficiency and road safety.
It is available at no cost with the option of upgrading to a premium version. If you do choose to upgrade, you will enjoy the added benefits of saving and tracking routes for an unlimited number of destinations and finding the closest, most cost-efficient petrol stations for topping up your fuel.
Uber
The number one rule when it comes to safety on the roads is to never drink and drive! Uber is a must-have app that will come in handy the next time that you have had one too many. It allows you to request a ride, compare rates, set your pickup location on the map, and track the driver as he makes his way to your destination. The best part? The app is 100% free and the service is affordable.
Keep in mind that MiWay clients get the WeDrive service for free!*
Speed Watcher
Want to improve your safety on the roads by ensuring that you stick to the speed limit? Speed Watcher is certainly for you. The app comes with an analogue speedometer and odometer that gives speed limit warnings to the driver. Along with this, it also measures your average speed and makes use of a compass heading dial.
The app is free but can also be upgraded to 'pro' which includes the feature of saving the location and direction of any speed limits with a single push of a button.
Car Minder
A big part of staying safe on the roads means ensuring that your vehicle is in good working order. This is where the Car Minder app comes in handy. Allowing you to schedule and manage car services for a number of different vehicles, it is the ultimate road safety and maintenance app for families. Track things like when your next oil change, tyre rotation, air filter change etc. is due and ensure that your trusty vehicle is in tip top condition every time you hit the road. The fact that it costs just R36,99 is a wonderful bonus.
While useful car apps like these may not lower your car insurance premiums, they will reduce your chances of being involved in a motor accident. Contact MiWay today for a hassle-free, no-obligations quote and safeguard your safety on the roads further with reliable, affordable insurance.
Click here for more detailed info concerning the impact of cellphones on road safety.