MiWay Releases Animated Video Entitled '4 Reasons You Need Car Insurance'
Published on: 10 March 2015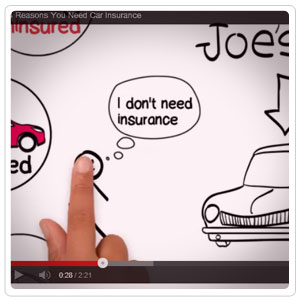 Johannesburg, South Africa – MIWAY has just released its fun and educational animated video, '4 Reasons You Need Car Insurance', which is dedicated to explaining the top four reasons why everyone needs car insurance in South Africa.
Many people believe that because they adhere to rules of the road, do not drive under the influence and always keep to an acceptable speed, that they do not need car insurance. After all, if you are such a good driver, why should there ever be any reason for you to be involved in an accident? The truth is that while you may be a good driver, there are plenty of other driving 'duds' on the roads who are not. With this in mind, accidents do happen – and all it takes is one small mistake. As a result, without car insurance, you risk your savings and your assets every time you start that engine.
The animated video is directed at both new car owners and at those who have previously been uninsured. It seeks to educate South African drivers about the importance of vehicle insurance and explains, in detail, how paying a monthly premium now can result in massive savings further down the road. The aim of the video is to educate, inform and empower all drivers to take responsibility and to make the right decision when it comes to car insurance.