MiWay - Treating Customers Fairly
Published on: 30 October 2014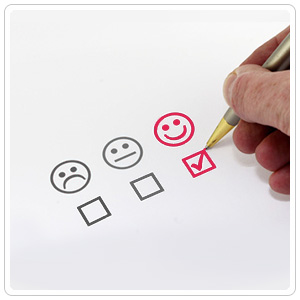 Treating Customers Fairly (TCF) might be the new mantra in the financial services industry, but it has always been at the heart of MiWay's culture – in the way we our treat clients and potential clients.
What is TCF?
In a nutshell, the TFC approach aims to ensure that fair treatment of customers is embedded within the culture of financial organisations, and to put customers at the heart of their business. This is done by making sure that clients and potential clients fully understand the features, benefits, risks and costs of the financial products or services they buy. The Financial Services Board (FSB) hopes that TCF will minimise the sale of unsuitable options.
According to the FSB, companies need to show that they're delivering six TCF outcomes:
The fair treatment of customers must be central to the firm's culture.
Products and services marketed and sold in the retail market must be designed to meet the needs of identified customer groups and targeted accordingly.
Customers must be given clear information and be kept appropriately informed before, during and after the time of contracting.
Where customers receive advice, this must be suitable and must take account of their circumstances.
Your products must perform as you have led your customers to expect and your service must be of an acceptable standard and must be what your customers are expecting.
There must be no unreasonable post sale barriers to change product, switch provider, submit a claim or make a complaint.
It is important to note that TCF does not necessarily mean creating satisfied customers, as a satisfied customer could still be treated unfairly and not know it.
Which industries have to comply with TCF?
The types of companies includes banks, long-term and short-term insurers, collective investment scheme management companies, pension fund administrators, and financial services providers.
What benefit does TCF have for consumers?
TCF means that you can have increased confidence in your choice of financial products or services, whether it's an insurance package, a new credit card or an investment. You can enjoy peace of mind that you haven't been sold something unsuitable for your lifestyle or your needs.
What does TCF mean to MiWay?
In his blog, MiWay's CEO, René Otto, says that: "I was at first surprised that the Regulator felt the need to regulate fair treatment of customers. I have always held the belief that treating customers fairly is part and parcel of running a proper business".
René also goes on to says that: "At MiWay, we strive to build a world-class business. This means we need to have a world-class culture and we need to provide our clients with world-class service. It goes without saying that world-class service includes treating customers fairly!"
From inception, MiWay has always put the needs of customers at the heart our business. For more on MiWay's great products and offers click here.