Women in Leadership - Nthabiseng Moloi
Published on: 28 August 2015
Q&A with MiWay's Head of Marketing, Nthabiseng Moloi as she shares her thoughts and insights on leadership.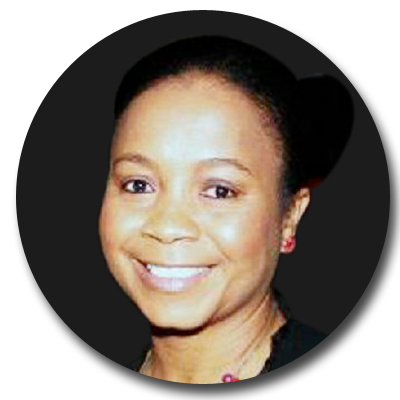 1. What is the best and worst decision you've ever made?
The best decision I made was joining MiWay of course :) and learning very early on in my career the importance of a good sense of humour. Some days, you need a good sense of humour to get you through the day. My worst decision – all decisions, even those that are supposedly your worst ones – have learnings. If you've learnt from them – they can't be all that bad? Right?
2. What was your dream job as a child?
Being a journalist. I loved reading and writing and had a very active imagination – as a result I always received top honours in high school for English and Afrikaans – and my essays were published in the school magazine. At the age of 16 – soon after my matric exams – I auditioned as a newsreader on Radio Bop. Although I didn't get the job the first time (they told me I was too young) I went back and auditioned again when I was 18 and became the youngest newsreader at the radio station.
3. What do you think is the most significant barrier to female leadership?
The lack of support from female peers – not everyone believes you deserve a position of leadership. Sometimes as women, we are too quick to judge each other without understanding each other. For women to change the face of business and leadership, we will have to change our attitude and stop the "PHD" syndrome *. There is nothing wrong with criticism – as long as it is aimed at building and not at destroying. I do however believe we have women who are carving a path for leadership like Advocate Thuli Madonsela, Maria Ramos, Phuti Mahanyele, Totsi Memela-Khambule and many more.
4. Which woman inspires you and why?
It's great when you don't have to look far for inspiration, when every day you are surrounded by women who inspire you in different ways, for different reasons. It would be unfair to single out just one, as there are too many amazing women in my life that have had a role in shaping the person I am both professionally and in my personal life.
5. Tell us about your favourite cerise item?
Most of my gadgets have a shade of cerise – my iPad cover, phone cover and leather folder :)
* The PHD (Pull Her Down) syndrome was first coined by Felicia Mabuza-Suttle, South Africa's first black female talk show host and is used to diagnose the lack of support that woman have for each other, especially in the working world. It seems, when women are climbing their respective career ladders, everyone else disappears and if they have to shove another woman off in order to get themselves higher, they will not hesitate or worry themselves about the effects of the other woman's fall.
Read more here: http://www.bona.co.za/do-you-suffer-from-the-phd-syndrome/