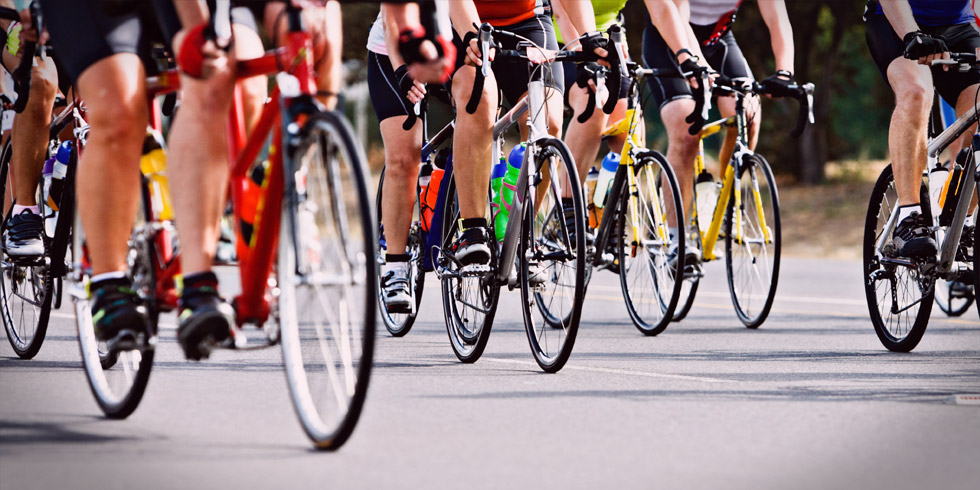 It's triathlon season, and racing or mountain bikes, as well as their owners are flying all over South Africa.
Are you 100% confident you know how to get your bike from Point A to Point B on time, intact and undamaged?
Here are MiWay's top ten tips for stress-free travel with your bike:
Before anything else, check with your airline to find out what their rules and costs are for travelling with your bike. Every airline is slightly different, so do your homework to avoid delays and make sure your bike doesn't get left on the tarmac.
Buy a bike bag. Most airlines insist on this, but even if they don't, it's the best protection for your bike. You can get one for as little as R800 from most bike shops – a small investment considering what you've already spent on your bike! While you're at it, get some bubble wrap to provide extra protection.
Learn how to pack your bike bag properly. Remember that baggage handlers are paid to move luggage fast, not carefully, so it's up to you to protect your bike as thoroughly as possible.
Deflate your tyres to about half the normal pressure for the flight. This helps to avoid a blow-out in the depressurized hold, or any other damage to your tyres. You will need to re-inflate your tyres on the other side, of course: Pack your mini pump, or some CO2 canisters if your airline allows them (again, check first).
Don't forget to put your name and contact details on your bike bag. It's amazing how many people forget this simple step, but it can save hours of time as well as your blood pressure if anything goes astray.
Before you leave, find out the address and phone number of a convenient bike shop at your destination. Give yourself enough time to stop in if you want to buy CO2 canisters for your tyres, or stock up on any other last-minute items.
When you collect your bike at the airport, check it on the spot for any damage and report this immediately to the airline. Find out what procedures you need to follow to claim compensation and insist on getting a reference number or the name of the person you report to.
Make sure you've hired a car that is big enough for your bike bag as well as all your other luggage. Alternatively, if you plan to do this often, invest in a lightweight portable bike rack that you can take along with you.
Don't forget to pack some tools so you can assemble your bike again easily at the other end!
Tip number 10: Remember that no matter how careful you are, stuff happens – and choosing to travel without bike insurance can cost you dearly. If your bike isn't already insured, insure it now. If you already have bicycle insurance, call your insurer to let them know you'll be travelling with your bike, and to confirm that your bike is covered for theft, loss or accidental damage while in transit.
An hour or two of planning and careful packing is all it takes to protect your bike, your peace of mind and your bank balance. Enjoy the race!