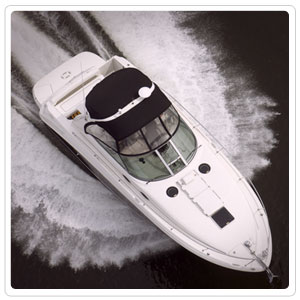 After a fun-filled weekend soaking up the sun and enjoying the open water, it's time to put your watercraft away until your next adventure. Remember, your jet skis and boats require maintenance, so that they will last longer.
Here are some simple tips on how to store your watercraft:
Read your manual for specific on care instructions for your make and model. It may also have tips on how to store your water craft.
Thoroughly clean your boat before storing it; this will prevent mould and mildew from forming. Get rid of all debris off of the surface and out of as many nooks and crannies; this will also will reduce the chances of rust or corrosion.
Another reason to wash your watercraft: salt water can eat away at plastic surfaces as well as paint, and corrode metal surfaces such as propellers, shafts, steering components and even the engine – so thoroughly wash and rinse your boat or jet ski.
Also wash and rinse your trailer thoroughly.
Once you've washed off your watercraft, conduct a damage inspection. If you notice any damage to your boat, have it repaired before storing it.
Cover your watercraft with a specifically-designed cover.
You can also use a professional storage provider that specialises in boat storage. The advantage is that services like these have storage solutions large enough to store your boat, trailer and your gear. Some service providers even provide a wash and vacuum services for vehicles and boats.
For cover against loss or damage, click here to learn about MiWay's watercraft insurance.