The Way to Go: Google Maps vs Waze
Published on: 15 May 2015


Since Google Maps contains almost 20 petabytes of data, it would make sense to think that it is the go-to driving app. But is that really the case? And what about Waze, another navigation system that has recently gained in popularity? How do they compare? Which one is the most trustworthy and efficient? Let's investigate…
We compared Google Maps and Waze:
Google Maps
Easy to navigate and provides the user with a straightforward, comprehensible interface.
Offers flexibility in terms of navigation for a variety of transport options. You can receive navigation information if you are taking public transport, walking, travelling by bike etc.
Uses less data than most driving apps, namely 46kb/min. If you are on a cell phone plan that provides you with a limited amount of data, Google Maps might be the way to go.
Requires less battery power than other driving apps in order to operate.
In terms of real-time traffic updates, Google Maps seems to be lagging behind other driving apps.
Waze
Known for its gimmicky appearance, sometimes confusing those who are not as tech-savvy as others. Its stylised design may, however, be viewed as a pro for those who prefer a more visually-pleasing app.
More focused on information and route calculation for drivers who are travelling in their own vehicles.
Uses 115kb of data per minute.
Crowdsources information about traffic incidents, which means that it is constantly keeping you updated regarding the condition of the roads, thus making it easier for you to take the fastest, most hassle-free route to your destination.
Offers additional extras in terms of useful add-ons. Not only does the app provide information about accidents and other road incidents, it also notifies users of police officers and road blocks.
The verdict
Ultimately, it is all about personal preference. The app that will work best for you will depend entirely on your unique needs and expectations.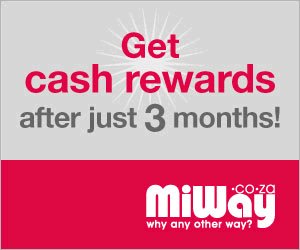 Try Google Maps if:
You're looking for a versatile app that is simple to use and does not rely as much on battery power and data in order to operate.
Try Waze if:
You're looking for an app that provides more substance, reliable, real-time traffic updates, as well as an array of exciting add ons.
Along with a driving app that you can count on, you will also need trustworthy, affordable car insurance. Fill in MiWay's quick 'Call Me Back' form and we will contact you shortly to provide you with a quote.