Service Hero: Busisiwe Shabangu
Published on: 21 July 2015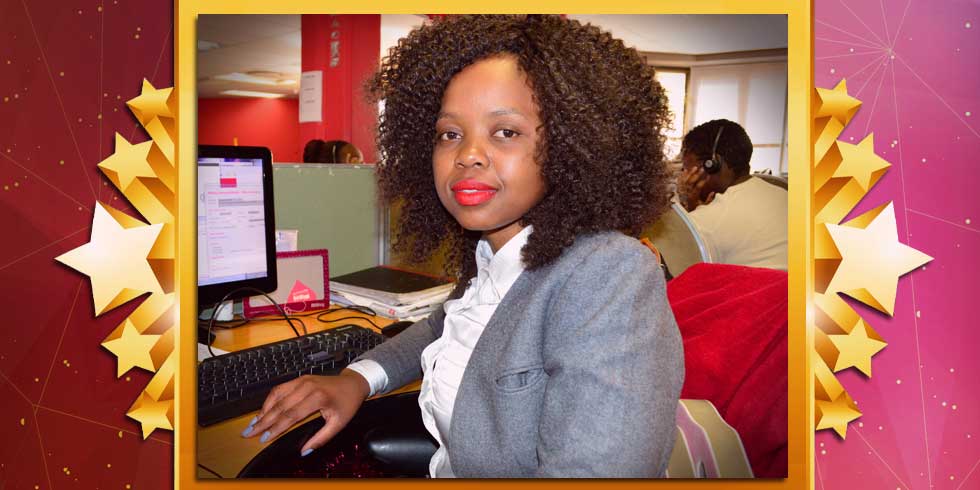 We're so proud of our July 2015 Service Hero, Busisiwe Shabangu - and we want to brag about her!
"Service Heroes" is a platform to recognise those customer services agents who have flown the MiWay flag high and received fantastic compliments on HelloPeter.com.
This month's Service Hero, Busisiwe Shabangu tells us more about herself:
1. Which department do you represent and what role do you play in keeping our clients happy?
I am from Client Services and in the Retentions department. My role is to make sure that I retain a critical mass of profitable clients in a fair manner.
2. What's your service secret?
Giving feedback to my clients in time, always putting the client's needs first, making them feel that they are valued and making sure that the matter is resolved first time around.
3. Why do you think it's so important to get the job done the first time around?
It is important because it prevents us from getting unnecessary complaints that could bring a bad reputation to the company.
4. Tell us about your 5 year plan
With the experience that I have acquired I see myself in a managerial position, I am planning to enrol in Business Management.
Read the compliment which made us choose Busisiwe on HelloPeter.com.