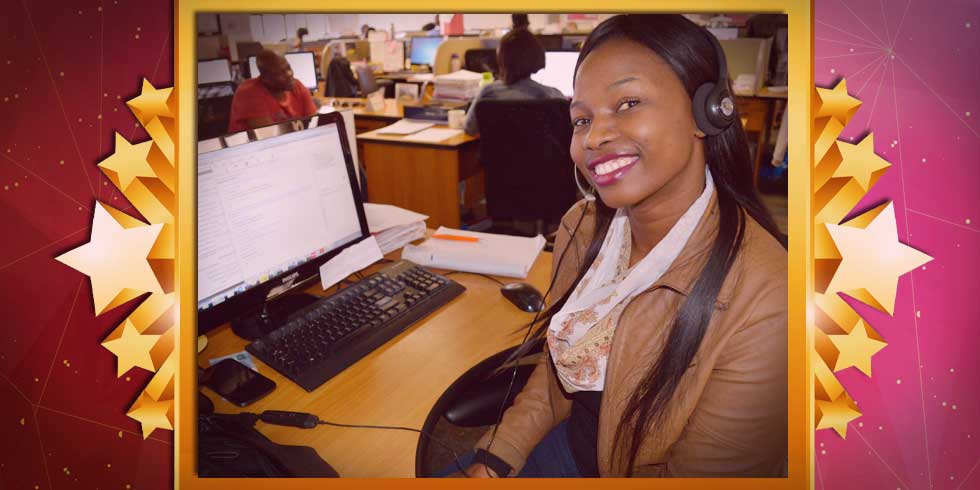 We're so proud of our August 2015 Service Hero, Magdeline Dikobe - and we want to brag about her!
"Service Heroes" is a platform to recognise those customer services agents who have flown the MiWay flag high and received fantastic compliments on HelloPeter.com.
This month's Service Hero, Magdeline Dikobe, tells us more about herself:
1. Which department do you represent and what role do you play in keeping our clients happy?
I am in he Client Services department, and I work as an Outbound Senior Advisor.
2. What's your service secret?
Giving client the best and most efficient service first-time-around, teaching clients to use our website, and being on my A-Game all the time.
3. Why do you think it's so important to get the job done the first time around?
It actually helps us to keep our clients happy at all times, and avoid unnecessary complaints.
4. Tell us about your 5 year plan
Sky-diving - at least once; hiking the Cumberland Gap; travelling to the USA and having my own make-up studio.
Read the compliment which made us choose Magdeline on HelloPeter.com.