Service Hero: Mmina Mangonyane
Published on: 10 December 2015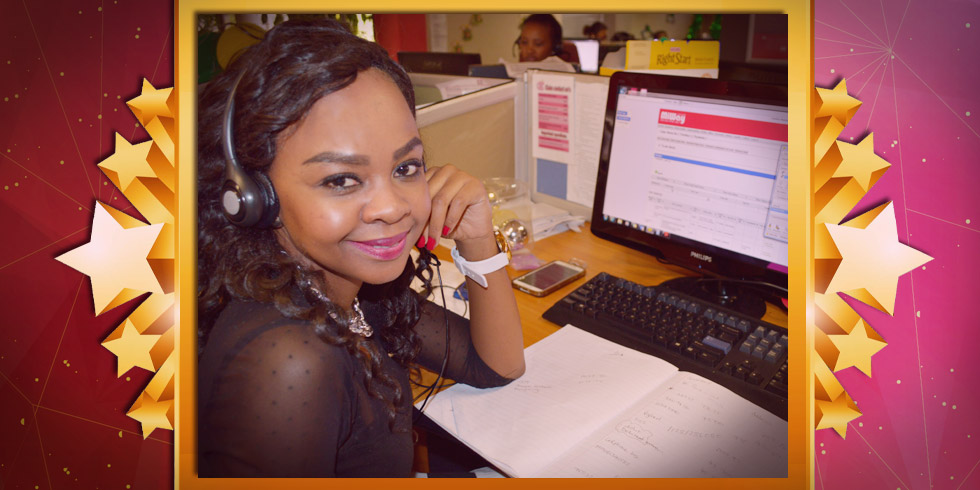 We're so proud of our final Service Hero for 2015, Mmina Mangonyane - and we want to brag about her!
"Service Heroes" is a platform to recognise those customer services agents who have flown the MiWay flag high and received fantastic compliments on HelloPeter.com.
December 2015's Service Hero, Mmina Mangonyane, tells us more about herself:
1. Which department do you represent and what role do you play in keeping our clients happy?
I represent the Client Services department. I always make sure I leave clients happy by listening attentively to their needs and what they want. Patience is very key when dealing with clients; being receptive to clients also goes a long way. I always ensure that I go the extra mile when assisting clients.
2. What's your service secret?
My service secret is to be efficient at all times, proactive while assisting client,s and to make sure that I give them world-class service - as well as to leave them with a smile! Nothing pleases me as much as winning over a client.
3. Why do you think it's so important to get the job done the first time around?
It's important to get the job done the first time around because the last thing you need is to be incompetent at what you do. One needs to always be sharp at what one does.
4. Tell us about your 5 year plan
My 5 year plan is to see myself heading one of the management positions in our department and excelling at it; and playing a great contribution to the company, never forgetting to fly the Miway flag high.
Read the compliment which made us choose Mmina on HelloPeter.com.
Although Mmina is our last Service Hero for 2015, we're sure that many other agents will continue to delight our MiWay clients right until the end of the year - and beyond!