Service Hero: Seitshiro Mokgatlha
Published on: 18 June 2015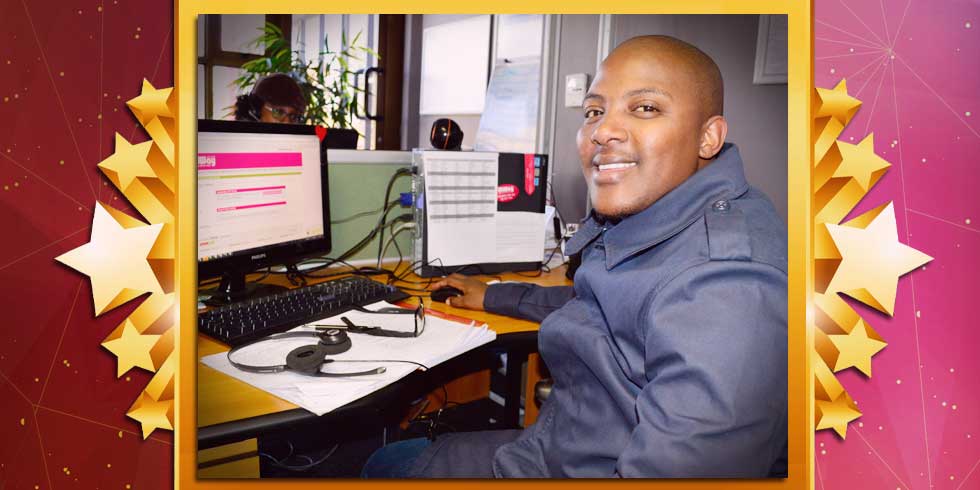 We're so proud of our June 2015 Service Hero, Seitshiro Mokgatlha - and we want to brag about him!
"Service Heroes" is a platform to recognise those customer services agents who have flown the MiWay flag high and received fantastic compliments on HelloPeter.com.
This month's Service Hero, Seitshiro Mokgatlha tells us more about himself:
1. Which department do you represent and what role do you play in keeping our clients happy?
The Retentions department and I make sure customers stay with Miway, by giving them the best service and best cover.
2. What's your service secret?
Understanding the client clearly, respect and laughter.
3. Why do you think it's so important to get the job done the first time around?
It's always easier to assist the first time because it saves time and it shows efficiency.
4. Tell us about your 5 year plan
Hope to be working with an employer in a increasingly responsible position, that enables me to utilise my talent and work closely my colleagues in solving important problems and it would not hurt to make a million or two :)
Read the compliment which made us choose Seitshiro on HelloPeter.com.