Insurance Myths Debunked
Published on: 20 May 2015
There's a lot of information about insurance out there; so much so, that it may overwhelm you! Much of what the average person knows about insurance is via word-of-mouth. We've collated a few of the most common questions - or myths - and explain them: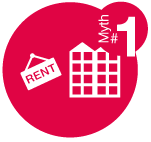 If you stay in a rented flat, you can't get house insurance
You most likely wouldn't want to insure the whole structure if you don't own the property. You can get household contents insurance whether you own the property or not - just as long as you (the insured) are staying there.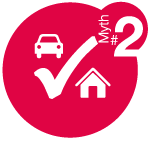 Taking car and home insurance from one insurance provider is a bad idea, right?
Wrong! You may even get a discounted rate for insuring more than one asset with your insurance provider, so it's definitely not a bad idea. At MiWay, you can cover both your home and car under one policy - and pay one single premium.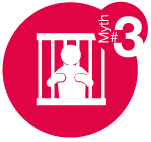 A house that doesn't have security gates and burglar bars cannot be insured
Other security features such as armed response or electric fences are also considered. If you don't meet the minimum security requirements set by your insurance provider, you may want to think about taking out alternative cover - such as MiWay's extended theft cover (on Household Contents insurance).
Are there any other myths we can bust for you? Or perhaps something you've always wondered about insurance. Get in touch with us via our Facebook, Twitter or GooglePlus page.