Tutorial: How to Submit an Online Hail Claim
Published on: 10 November 2015

At MiWay, we are all about giving our clients #insurancefreedom!
Besides sending all our clients warning notifications before a hailstorm is about to hit your area, we also offer them a quick and easy online hail claim process – just in case the damage has already been done.
Submitting your vehicle-related hail damage claim online is so simple! Here's how:
Step 1
Visit
https://www.miway.co.za/quick-claim and enter your ID number.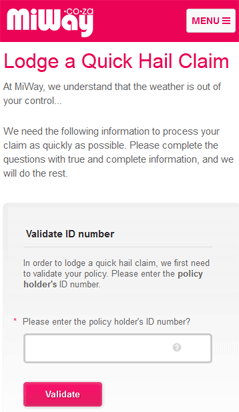 Step 2
Specify the vehicle you'd like to claim for, as well as the date and suburb that the hail damage occured.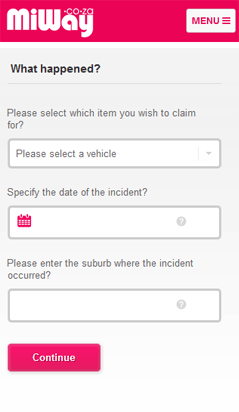 Step 3
You will be prompted to enter further details, to enable us to gather us much information as possible.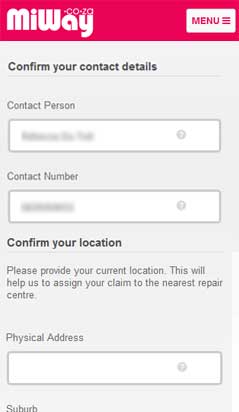 Step 4
Your claim has been submitted! You'll receive an email confirming your reference number.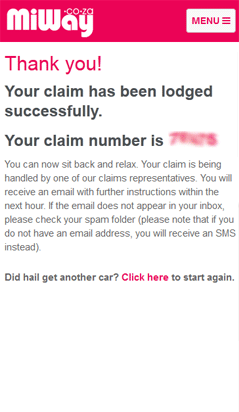 Once your claim has been submitted, you will receive a reference number as well as confirmation that your claim has been queued for validation. Our dedicated Claims team will then get in touch with you and update you on the way forward.