Working from home? Check your insurance cover!
Published on: 29 September 2015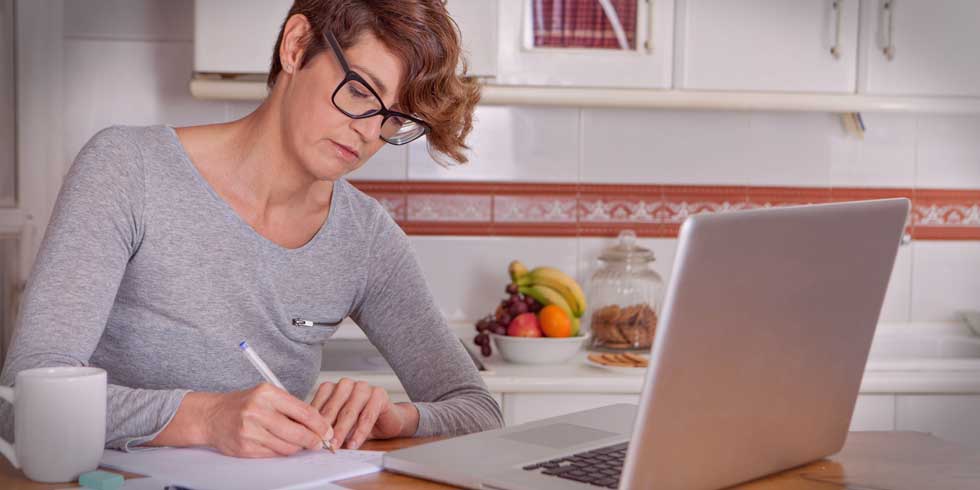 Thanks largely to the internet, more people than ever before are able to work from home. Those fortunate enough to take the leap quickly discover that to enjoy the benefits of greater flexibility and an improved work/life balance, it is necessary to exercise a good deal of discipline and focus.
But, that's not all you'll require – your insurance policies may need some tweaking, too.
Home insurance
Let your insurer know if you will be working from home or running a business from home.
Check your household contents insurance policy to make sure you have provision for working from home situations – and note that working from home for an employer is not the same as running a business from home.
If running a business from home, you will need to state whether you have employees and if clients come calling. The value of goods used for business - such as computers and printers - should also be noted on your policy.

For a business run from home, the type of cover available depends on the activity and whether or not employees will come into your house.
Many people who work for an employer choose the option to occasionally work from home as a convenient alternative to going into the office, and in many cases, are already equipped to work from home. However, if additional equipment is required to enable this choice – like routers, printers, desks and chairs – changes may be needed on the insurance policy. In such a situation, it is advisable to consult with your insurer to keep them up-to-date with any changes. As a rule, too, keep receipts of anything purchased in a safe place.

MiWay's standard home contents insurance doesn't require any changes when working from home for an employer, provided that no clients come on to the premises, and stock is not kept on the property.
Getting extra cover
Those who work from home often use personal smartphones, tablets and laptops for professional purposes. It's a good idea to protect these with an all-risks insurance policy extension to cover them against any loss or accidental damage whether at home or if you're out and about.
If you occasionally work from home and use work devices which are the property of your employer, you cannot insure them. Instead, they should be covered by your employer's insurance policy, as most insurers require covered items to be defined as personal belongings of the policyholder and members of their household.
Remember too, that MiWay offers insurance for your business - including vehicle, trailers, goods in transit, all-risks, and office contents!
Car insurance: private or business use?
It is important that your car is insured for its correct use. Your car may be insured for private, professional or business use. If you are using it to perform work duties (other than driving to and from your home to your place of work), make sure it has the right cover. If you're using it for deliveries, but the car is privately insured, you could encounter a problem should the need to claim arise.
Professional use is when the car forms an essential part of the performance of any work function. This type of use is more applicable to specific professional services (such as a doctor, engineer or architect) – where you have more than one location and you travel between them.
Business use includes making deliveries and travelling to visit clients (such as sales reps, etc.)
If in doubt…
You must make sure that your policy covers your specific needs – and if you're unsure which category you fall under, or what certain terms and conditions mean, speak to your insurer about your situation. Should you ever need to claim, accurate information about how your car and home is used for business will ensure a quicker and easier claims process.
Remember that MiWay offers insurance for your business - including vehicles, trailers, goods in transit, all-risks and office contents.