'Tis the season to be savvy – how to spend wisely in the festive period
Published on: 06 November 2014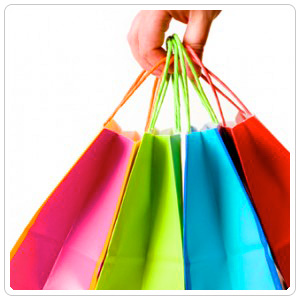 The festive season is just around the corner and most of us are counting down the days 'til the holidays. For most South Africans, December is a time for family and fun in the sun – but it is also typically when spending is at an all-time high. With the year drawing to a close, we cannot ignore the fact that a new year also awaits and you don't want to start it on a financial back foot.
Follow these tips to maximise enjoyment of the holiday season without blowing your finances and making January feel like the month that never ends.
Budget
Make sure you understand how much money you really have to spend this festive season. Make a list of all your expected expenses – such as food, accommodation, entertainment, gifts and extra petrol. If there's a shortfall, accept that you'll need to scale back and decide where.
Don't cheat by including how much you expect to get from a 13th cheque or annual bonus. If you are fortunate enough to get a bonus, don't blow the cash, but rather use it to pay off loans, make an investment or save some for a rainy day.
Track your spending
Your budget is of little use if you don't effectively track your spending. Nowadays, with cellphone and internet banking, it's easier than ever to keep tabs on where your money is going. You can even download an app to help you stay on track. Spreadsheets are also an excellent and accurate way to maintain control of holiday expenditures. Just be sure to be diligent.
Say no to credit
One of the biggest financial traps over the festive season is the excessive use of credit. This implies consumers are looking to finance their festive season through debt, especially when it comes to buying gifts.

In the run-up to Christmas, be wary of deals that entice you to buy on credit. Don't get distracted by "no deposit" deals, as these can often end up costing you far more in interest repayments over the longer term. Read the small print and always remember, you will have to pay it back sooner or later.

It may feel good to splash out on expensive gifts for your family, but in the long run, credit leaves you with a higher price to pay. And if you fail to keep up with credit repayments, you could lose your most valuable assets, including your home and car.
Gifts
There is no way around it: for most of us, the festive season is all about giving. However, this doesn't mean that you can't be financially savvy about being generous. Avoid wasting money by making sure the gifts your loved ones want (or what you choose for them) are within budget.

Giving gift vouchers is also a great way of sticking to your budget; alternatively, for the ultimate act of giving, consider donating to a good cause on behalf of your loved one.
Some families opt for only giving gifts to kids, or choose a "secret Santa" strategy, where adults only receive and give one gift. This can help save money and reduce blowouts on expensive presents.
Food
Saving on your grocery bill takes a bit of forward planning. Buy essentials such as sugar, flour and oil in advance (you can also buy it in bulk) and save it for later. Keep an eye out for specials at the local supermarket and stock up in advance. If you're going on holiday, plan your meals and take expensive non-perishable items and frozen meats with you.
Car
Car trouble over December will wreck your budget. Prevention is better than cure and comes with the added benefit of boosting safety, so service your car before going on holiday. Also, given the alarming road accident rate in the country during this time, make sure that insurance premiums are paid.
Saving for January
There's nothing wrong with enjoying yourself during December, but it is important to remember that January awaits. People often forget that they still have to pay household accounts such as water and electricity, the bond and the car, groceries and fuel, and other expenses for the month.
The best way to avoid overspending in the festive season is to save for it. Start setting money aside for all the additional start-of-the-year expenses earlier this year. And mind the gap – many people also get paid early in December, with the next pay cheque only coming in at the end of January.
Make sure you have put money aside for the essentials, then draw up a list of specific January expenses: school fees, school uniforms, text books. Make sure there is enough money for these bills.
Planning your festive season well in advance will not only save you money, it will also reduce the stress of starting the new year. By following these tips, you can maximise enjoyment of the festive season, knowing you'll be ready to tackle January with your finances in good health.