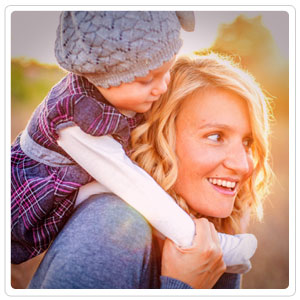 Road safety is imperative irrespective of who is behind the wheel. However, women need to be extra vigilant when driving, especially if they are the sole occupants of the vehicle, or are travelling with children.
I'm a woman. How can I be safer on the road?

Aside from ensuring that you are well aware of all of the road rules, and always carrying a relevant driver's licence, there are also some crucial safety tips that you can take into account to ensure your safety and security:
1. Avoiding a breakdown is your first step to road safety, after all, as a woman you don't want to be stuck alone on the side of the road!
Have your car serviced regularly at a reputable garage. Making sure you never miss a service not only ensures that your car's mechanics are working well, but also keeps your warranty intact.
Never ignore warning signs or lights that pop up on your vehicle.
Fill up your vehicle with fuel once it has reached the halfway mark. Never allow yourself to run out of fuel as this is the easiest way to wind up stuck on the side of the road!
Regularly check the condition and pressure of your tires. Worn tires pose a greater risk of bursting and a flat tire can leave you stranded. If financially viable, invest in run-flat tires. In the same breath, ensure that you always have a spare tire in your boot that is in good condition.
2. Be alert and aware while driving and keep the following safety tips in mind when you're on the road:
Keep the doors of your motor vehicle locked at all times.
Place all valuables, or anything that could be coveted by criminals or misconstrued as valuable, into the boot of your vehicle.
Keep enough space between your car and the car in front of you to pull out and drive away in an emergency situation.
3. Vigilance is of utmost importance:
This means that staying aware of your surroundings whenever you're approaching your car, stopped at a traffic light or stop street, and when approaching your destination. Be aware of vehicles that are travelling behind you. If the car behind you continues to follow you for a long time, take alternative left and right turns to see if the car continues to follow you. If they do, then there is a possibility that you are being targeted. In this situation, drive to your nearest petrol station or busy / lit up area to seek help.
Don't play on your phone while driving! A phone is distracting and could make you a target for predators.
If you arrive home late at night, or feel uneasy about the vehicles around you as you approach your destination, phone your armed response or local security company to wait with you while you get inside your house.
4. Be careful in parking lots. These areas can often be quite deserted and leave you open to attack.
Stay vigilant, and if necessary, request a security guard to escort you to your vehicle.
When approaching your vehicle, have your keys ready and do a visual sweep of your surroundings before getting in.
5. In the event of a breakdown:
Ensure that you have everything you need on hand. This includes a fully charged cell phone, emergency numbers such as an ambulance, the police, and your car insurance company, and vehicle repair services, which may be contracted to you through your insurance provider.
Do not exit your vehicle until the requested help arrives. If someone stops and offers to help, wind your window down minimally and chat to them and let them know that your help will be arriving shortly.
By taking these road safety tips for women into account, you can ensure that you travel as safely as possible. It is also important to have a good car insurance policy; preferably one that offers roadside assistance.
What are you waiting for? Get a quote from MiWay for your car insurance and benefit from our free roadside emergency assistance.
Also check out the MiWay's animated video, 4 Reasons You Need Car Insurance.