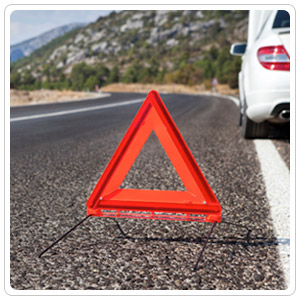 Accidents in South Africa increase around the festive season. It's an unfortunate, unavoidable fact. Depending on the policy that you have, insurance companies such as MiWay offer Roadside Assistance as a value-added service to clients – which means 24-hour emergency help is only just a phone call away.
Prepare yourself for a roadside emergency by saving your insurer's emergency roadside assistance number on your mobile phone.
MiHelp is MiWay's 24-hour emergency service. MiHelp's hotline is 08600 767 64.
We'll dispatch our nearest approved roadside service professional to help you with:
Towing to the nearest approved service provider and safe storage of the car
Putting a spare onto your vehicle in the event of a flat tyre
Jump starting your battery, if possible
A locksmith – if your keys have been stolen, lost or accidently locked inside your vehicle
Emergency fuel and fluid delivery
Accommodation if you are stranded more than 100km from your home
Important to know
If your car breaks down, or is involved in an accident – it is important that you only use service providers that are approved by MiWay. Using a towing company or storage facility that is not approved by your insurance company can cost you significantly more and you might have to pay out of your own pocket, especially if your car needs to be stored during the festive season.
Make sure that that your insurer's emergency sticker are clearly visible on your car to avoid unapproved providers from trying to help you in an emergency.
If you will be traveling to neighbouring countries, check whether your policy covers you, and if do you need to notify them before you leave.
It's always a good idea to read your insurance policy before you go on holiday to ensure that you understand the terms and conditions of your cover. Also remember to save your insurer's number on your contact details on your phone.
For more information as well as terms and conditions on MiHelp benefits click here.
Happy holidays and be safe!