Don't Be a Victim of a Hijacking
Published on: 26 March 2015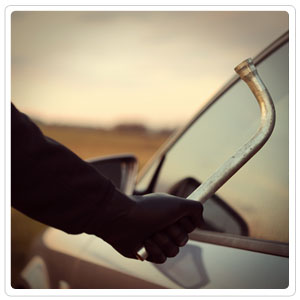 South Africa is synonymous with crime - and car theft is one of the many incidents that rank highest across the country. When considering the probability of encountering a hijacking in South Africa, statistics prove that the chances are quite high. It is for this reason that many people place their trust in a reliable car insurance company that can provide steadfast vehicle insurance.
Car insurance not only acts as a safety net for vehicle owners, it also guarantees a good night's sleep - the knowledge that your asset is covered is comforting. However, your car insurance does not keep tabs on where it is you park your vehicle during the day, or the areas in which you drive. This means that it cannot actively prevent a hijacking incident from taking place. In light of this, we'd like to offer the best possible advice on where to keep your eyes open during your travels in Gauteng. It is important to remember that South Africa, as a whole, is a hotspot for crime and it is advised that you exercise caution whenever you find yourself in your vehicle. Be aware of the fact that crime rates show the same percentage of criminal activity in affluent areas as it does in low-income or rural landscapes.
If you happen to spend your time on the road, ensure that you exercise caution when you stop at traffic lights, stop streets, and intersections. Check out our articles "Hijacking and Smash-and-Grab Hotspots in Gauteng" as well as "Hijacking and Smash-and-Grab Hotspots in Cape Town".
Useful Anti-Hijacking Tips
There is no sure-fire way of avoiding a hijacking incident. Motorists can only exercise caution when it comes to their behaviour. Do your best to avoid an incident by following these tips:
Place all of your valuable belongings out of sight and in the boot of your car;
Always leave enough space between your vehicle and the one in front of you as this will give you enough room to manoeuvre;
Keep a Taser or can of pepper spray within your reach.
Insurance companies can offer you a safety net when faced with an incident of vehicle theft - however, it is important to remember to keep an eye out for any unfavourable behaviour and keep your belongings in the boot. Ensure that you are covered with reliable car insurance. Contact MiWay today.
Why is it necessary to fork out cash for car insurance? Here are the reasons.