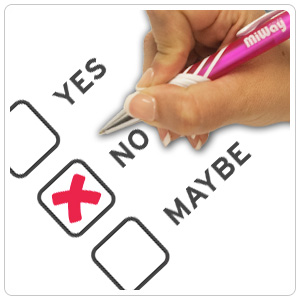 It's a common misconception that insurance companies are looking for excuses not to pay out your claim. The truth is that insurers want to pay for each and every VALID claim. The last thing any good insurer wants to do is to upset a loyal customer. Just like any good relationship that is built on trust, it is important that both parties are honest and upfront at all times.
Full disclosure (the whole truth and nothing but the truth)
The most probable cause of dispute between insurers and consumer is at claims stage. This is because the majority of claims that are rejected are based on the non-disclosure or partial disclosure of information that could have an effect on the way an insurer rates a prospective customer. When assessing your risk profile, insurance companies rely on you to make full disclosure on all relevant information. It is for this reason that it is of utmost importance to be honest when you take out insurance.
Because each premium is individually calculated – for example younger drivers usually face higher premiums than their parents (and consumers are aware of this) – people are sometimes tempted to be economical with the truth. For example a father might claim to be the regular driver of a car that he's actually buying for his teenage son, to avoid paying a higher premium.
In an attempt to save money on monthly premiums, you face the risk of having your whole claim rejected if the car is involved in an accident. The insurer will always check the regular driver as part of the claims assessment process – if they discover that you've not been 100% honest, they might refuse to pay out. You could also face higher premiums in future or even become uninsurable if your insurance is cancelled.
If you plan to use your vehicle for business, you need to disclose this to your insurer. Accurate information about how the car will be used makes the claims process quicker and easier to conclude.
If your insurer asks you about previous claims, tell them the truth – the last thing you want is to be caught out in a lie.
Fraud
Let's say your car is stolen. Would it be so terrible to say that your new golf clubs were also in the boot when they were not? It may sound like an exaggeration but lying to your insurer is committing fraud and is a criminal offence.
Honesty is always the best policy and fraudulent claims are taken very seriously by insurers. Fraudulent claims and dishonest actions will not only affect current claims but will also have an effect on all future interactions – including being offered affordable premium and applying for insurance from another company.
Remember the aim of insurance is to put you in the same position that you were before an incident or loss. By being 100% honest when buying insurance you can almost guarantee that your claim will be paid out.