How to avoid under insuring your household contents
Published on: 18 September 2013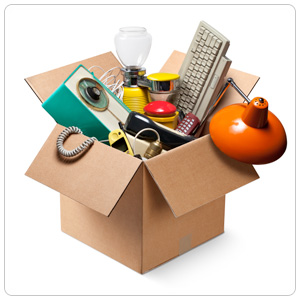 Home maybe where the heart is, but it is also where you keep your belongings and some of your prized possessions. It is for reason that you should choose the right household contents insurance. Doing this will give you the peace of mind of knowing that you can replace your goods in the event that your stuff is stolen or damaged.
Household contents insurance covers the cost of replacing or repairing damaged household items such as furniture, appliances and jewellery. It is always advisable to insure your possessions for their total replacement value. This is the cost of replacing your lost or damaged items for new ones.
If you are only insured for an amount that is less than the replacement value, then you are under insured. This means that in the event that you have to claim you will only receive a proportion of the cost of the replacing the lost items. For example, if the actual value of your household contents is R200 000 and you have cover for R100 000 (50% of the value), then your insurance company will only cover 50% of your loss.
To avoid this outcome, you need to ensure you have the correct value of all your items. The best way to this is to create an inventory of all of your household contents with the replacement value of the item. The total replacement value of this entire list is the insurable value.
Useful tip: For a free easy to use inventory/contents list, click here.
When creating your contents list be careful not to undervalue or under insure your contents in order to try to keep your premium down. This can result in the insurance company paying less than the actual value of yours goods when you have to claim.
Useful tip: When considering the value of items in your household, remember to value them at full replacement value and not their current value.
When making a claim, your insurer may ask you to prove ownership and value of the items that you claim for. It is therefore advisable to keep receipts to ensure that the correct value is quoted and can be replaced accordingly.
Useful tip: For inherited items such as jewellery, watches and antiques – acquire the right value by getting an appraisal from a reputable source.
Remember to inform your insurer if your address changes as this will most probably affect your premium. Let your insurer know if you intend to build or renovate your property or if you upgrade or downgrade your security. Also check your cover for other terms and conditions that will affect your claim. For example, many insurers won't cover for incidents that occur if your home was unoccupied for more than 60 days.
For sentimental reasons, there are some things that cannot be replaced – but having the right contents cover will lessen the pain and cost of replacing everything else.