How to Submit a Car Claim using the MiWay App
Published on: 16 October 2015
This tutorial refers to a previous version of our App. Click here to find out more about our current MiWay App.
Getting into a car accident is something that most of us don't want to think about, but sadly it is a risk that every driver on the road faces every day. No matter how minor the accident, most people are caught off-guard, frightened, or unprepared.
It is for this reason that we designed our easy-to-use App to take the hassle out of claiming and to help our clients gather all the necessary details needed when submitting a claim.
To see just how user-friendly the MiWay App is, here is the step-by-step process on how to submit a car accident claim using your mobile device.
NB: Don't forget to turn on your device's GPS/location services.
Step 1
Select the vehicle you need to submit a claim for: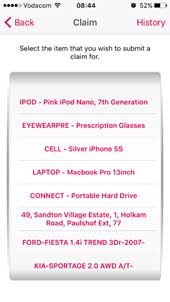 Step 2
Read the terms and conditions of the promotion and make sure that you understand what is needed to qualify for the R1 000 Payback: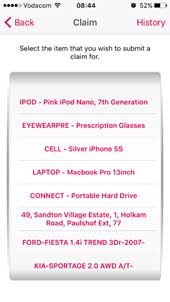 Step 3
You will be prompted to fill out all the details required from the scene of the accident: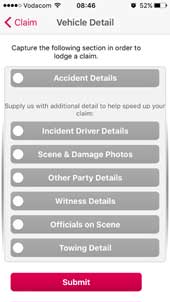 Step 3 (a)
Fill out the accident details of the incident: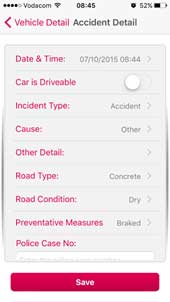 Step 3 (b)
If the regular driver wasn't driving at the time of the accident, fill out the driver's details: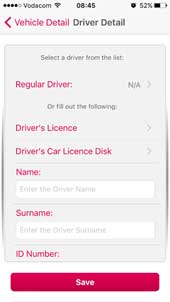 Step 3 (c)
Using your phone, take photos of the vehicle and the scene of the accident and load them onto the App: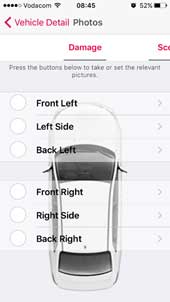 Step 3 (d)
Add the details of other parties who were involved in the car accident. You can add as many people as necessary: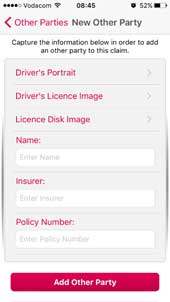 Step 3 (e)
Add the details of any witnesses to the accident. You may add as many witnesses as necessary: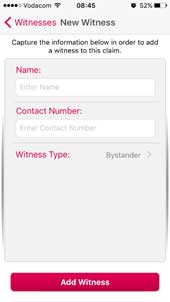 Step 3 (f)
Add the details of officials on the scene – these may include traffic officers, paramedics and so forth: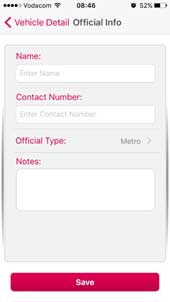 Step 3 (g)
If your vehicle gets towed, you can also fill in the details of the towing company to accompany the other claims information: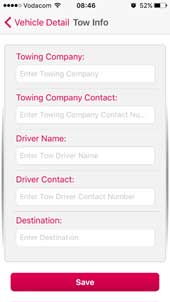 Step 4
Submit your claim: