Screech! Crash! And the Five Steps that Follow
Published on: 31 March 2015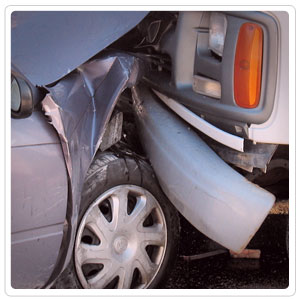 Statistics show that sooner or later, you will be involved in a car accident somewhere along the tapestry of South African roads. Although the odds can be predicted, the severity of the mishap and the type of accident cannot be predetermined. Whether it is a fender bender or a more severe collision, you can be prepared by ensuring that you are up-to-date with post-accident protocol.
People are often shaken after an incident and unsure of what to do. Besides calling your insurance company, accidents, in whatever shape or form, need to be reported to the South African Police Service.
Read up on the five steps that you should follow after a vehicle collision:
1. Be Prepared
Being prepared for an accident may feel like you're anticipating it; that you are in constant fear of being hit by another vehicle. Being prepared for an accident simply means that you have all the necessary information at hand, and are aware of your car insurance policy. Read through your insurance policy and ensure that you understand what it is that you are covered for. It is suggested that you print out a copy of your information and place it in the cubby hole of your car. This information should include emergency numbers and the name and details of your insurance company.
2. Check for injury and then call the police
Before jumping out of your vehicle, ensure that all of your passengers are conscious and check yourself, and them, for injuries. Once your party has been checked, get out of the car and check on the other driver and possible passengers. If there are serious injuries, the best thing to do is call an ambulance and then contact the police. If possible, ensure that all of those who are involved in the accident are not standing in the road but are rather out of danger. It is imperative that you contact the police, even if the other party suggests otherwise. In order to process motor insurance claims, service providers need official case numbers to validate the claim.
3. Call your insurance company
Once you have contacted the relevant authorities, it is advised that you call your insurance company. Ensure that you take down the details of the consultant who is assisting you – the name, direct contact line and email address – as this will ensure that you have someone to answer any questions or queries that you might have regarding the claim.
4. Gather important information
If other people have stopped along the side of the road with you, ask them for their contact details. Ensure that you jot down their names, cell phone numbers and email addresses. For your own record and that of your insurance company, ensure that you are able to take a handful of clear pictures. Take pictures of the surrounding area as well as the damage incurred by both vehicles in the accident. Once you have taken images of the accident, ensure that you take down all of the necessary information of the other driver. These details include:
Name and surname,
Telephone and cell phone number,
Email address,
Physical address,
Name of insurance company,
Policy number, and
ID number.
5. Don't admit guilt or blame the other driver
When involved in an accident, it is difficult to avoid apologising or placing the blame on the other driver, even if it clearly was their fault. Avoid admitting guilt or placing blame as this can hinder the process of your insurance company. Read this article for an interesting insight into how fault is determined after an accident.
Prepare yourself by ensuring that you're up-to-date with the five step post-accident process to avoid any unnecessary disputes, confrontation or confusion. It is important to remember to remain honest and calm after an accident to guarantee the best possible outcome.
Ensure that you are prepared for whatever comes your way by taking our reliable car insurance. Contact MiWay for more information regarding various car insurance options.
Wondering what car insurance can do for you? Click here.