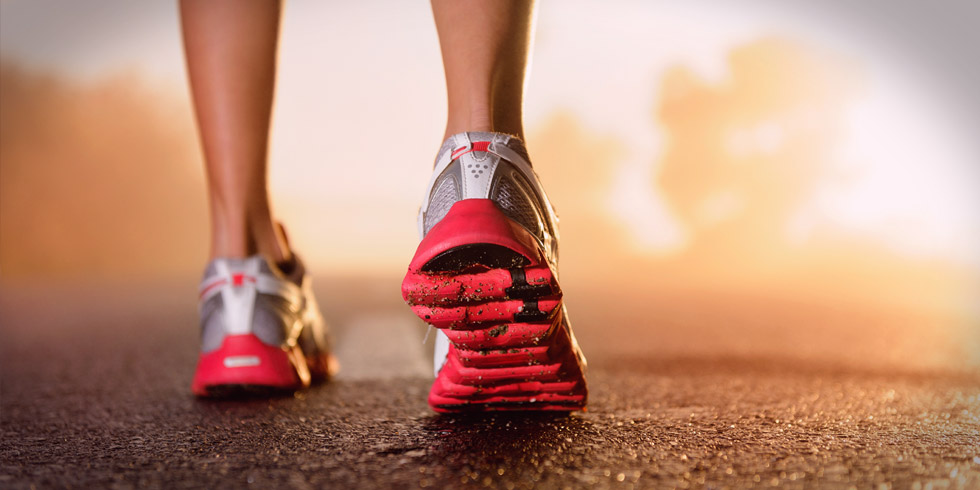 Running solo can lead to some of the best runs. Burning calories and stress, while zoning out on pounding the pavement is amazing, but that doesn't mean we can or should let our guard down.
Remaining alert and aware of our surroundings is the best way to stay safe when running any time, but is most important when running alone.
Stay aware and use these tips to stay safe while running by yourself:
Tell somebody or leave a note. Let someone know where you plan to go and how long you plan to be out for. That way, your loved ones will know to come look for you if needed.
Identify yourself. In the event of injury, make sure that someone will be able to identify you. Wear an ID bracelet such as the ICE ID that will help to identify you as well as call your 'in case of emergency contact'.
Be seen. Wear high-visibility or brightly coloured clothing. Research has shown that high visibility clothing is effective at improving drivers' awareness of the presence of runners and cyclists. Fluorescent and reflective strips provide increased driver awareness once you are in the beam of the car's headlights.
Face traffic. It's easier to see, and react to oncoming cars, and cars will see you more clearly too.
Make room. Be prepared to move onto the sidewalk or shoulder of the road if traffic gets heavy or the road narrows.
Unplug your ears. Avoid using iPods, MP3 players or wearing headphones - you need to be able to hear oncoming cars.
Beware of high-traffic areas. Steer clear of potential problem areas like entrances to parking lots, bars, and restaurants, where there may be heavy traffic, and be extra vigilant at junctions with alleyways where traffic may emerge. Run across the street at crosswalks and always pay attention to traffic lights.
Always stay alert. Be aware of what's going on around you. The more aware you are, the less vulnerable you are. Take notice of who is ahead of you and who is behind you.
Be safe. Stay clear of parked cars, bushes and dark areas. Avoid unpopular areas, deserted streets, lonely trails - and especially avoid dark and unlit routes at night.
Never assume you have been seen. Drivers may be distracted – always make eye contact before crossing in front of a car.
Keep moving. Do not approach a car to give directions. Point toward the nearest police or information source, shrug your shoulders and keep moving. If you feel you must respond, do it while moving.
When in doubt, follow your intuition and avoid potential trouble.
If something seems suspicious, do not panic, simply run in a different direction. Remember to avoid the dangers on the road and focus on those aspects that will get you back home safely and without injury.
Do you have any running tips that you would like to share with us? Go to our Facebook, Twitter or Google Plus pages – we'd love to hear from you.