Top tips for a smooth back-to-school experience
Published on: 09 January 2015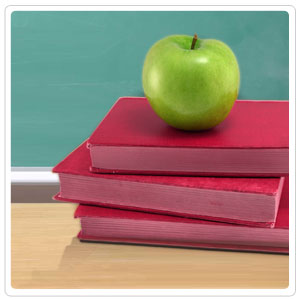 After long carefree days in the sun – the holidays are over and a new school term begins. For parents, this means facing up to the challenges of getting kids ready; sports and extra-curricular activities planned; and homework schedules sorted. With a little organisation before that first day arrives, you can get your household in order and rearing to go rather than reacting to a muddle.
Here are some ideas to make the start of the year a comfortable one:
Ease into the routine
Holidays mean abandoning the usual routines, with sleep-ins and take-outs replacing the regulation of the usual work week. Getting back into it can be, well, difficult. Don't bring it all crashing down on day one; instead, look to ease the kids (and yourselves) back into the school year regimen. Even better, use the last few days or weeks of the holidays to start reintroducing the schedule, including bed and waking times, as well as meals.
Schedules, schedules and more schedules
Just like most of our lives, the school year is a never-ending series of schedules – sports fixtures, meetings, extracurricular activities, excursions and more. Take control of it all with a central calendar for the whole family. Keeping track of who needs to do what and when becomes a whole lot easier; while the rise of digital solutions might be changing everything, there is still room for a good old fashioned paper calendar in that most visited of places in the home – the fridge.

With an easy-to-see, easy-to-reference and perfectly positioned central calendar, you can always see who is doing what and when at a glance. Missing appointments or obligations should become a thing of the past!
Stocking up on the essentials
Back to school also means new uniforms, stationery, text books and other supplies. Take some time to plan the shopping; have a clear idea of what is required (including sports equipment, clothes and shoes) and consider the suitability of hand-me-downs. Find out from the school which items will be needed in the coming year so that you can budget for them.

The internet is an excellent resource to establish availability and prices before you leave home. And get in early where possible to avoid the last-minute rush and the possibility of leaving the stores empty-handed.
It's easier to start a new school year when you are organised – remember planning ahead can reduce the panic and stress and ensure that your start the term with a bang!