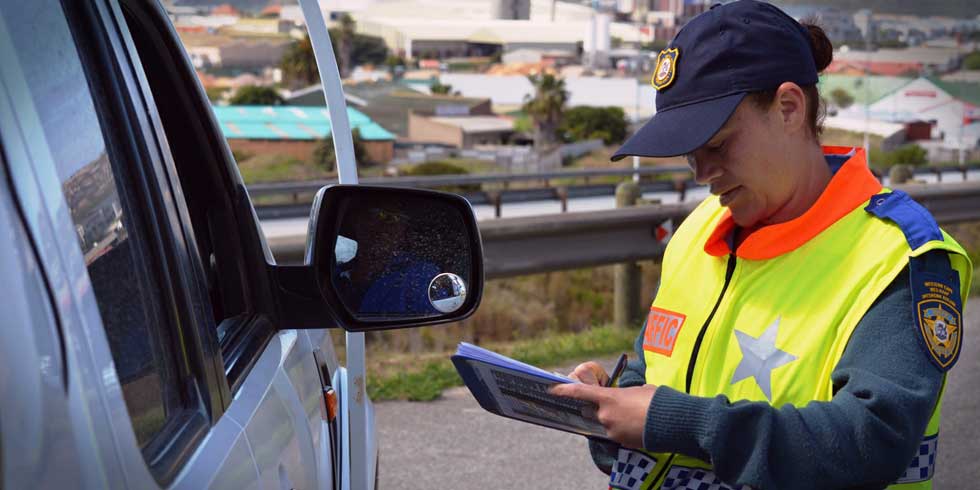 Becoming a traffic officer is a hands-on commitment that requires time and dedication. If you wish to pursue a career as a traffic officer, it is best that you enrol in and register for a diploma in Metropolitan and Traffic Policing which will equip you with the necessary skillset to make a success of your chosen career path.
Consisting of a minimum of three years of full-time or part-time study, aspiring traffic officers have the opportunity to choose between the following fields:
Metropolitan Police Officer,
Provincial Traffic Inspector,
Traffic / Police Officer,
Municipal Law Enforcement Officer.
What Would I do as a Traffic Officer?
Pursuing a career as a traffic officer is extremely hands-on. There will be days where you will be expected to complete various administration tasks and present yourself in court, but most of your working days will be spent outside, patrolling assigned stretches of road. As a traffic officer, it is your responsibility to enforce the rules of the road, and if an individual happens to violate those rules, you will have the power to provide them with a fine.

Traffic officers will alternate their duties – some days will be spent patrolling the highways, checking vehicle registration and roadworthiness while other days will be spent behind a traffic camera, monitoring the speed at which commuters travel. If a motorist commits a traffic violation or is travelling a lot faster than the speed limit, traffic officers will be able to perform an immediate arrest.
What are the Advantages?
The advantages of working as a traffic officer are all based on the ability to enforce the rules and regulations set out by the South African government to ensure a safe environment for all road users. As an officer, you will be able to interact and communicate with a variety of different people from different backgrounds. You will also be able to work your way up the industry ladder, which offers plenty of exciting opportunities for officers who are both experienced and dedicated. Your role as a traffic officer is also paramount to the reduction of road accidents and collisions that occur on South African roads.
What are the Minimum Requirements?
Becoming a traffic officer requires dedication and hard work. You will need to complete a diploma in Metropolitan and Traffic Policing at a recognised college. In order to apply to study for this diploma, you will need the following documents, all up-to-date and certified by a commissioner of oaths:
- South African citizenship;
- Grade 12 certificate;
- No criminal record or prior driving offences;
- Code B driving licence (manual transmission); and
- Medical certificate to prove that a candidate is capable of strenuous exercise.

It is also important to remember that candidates cannot be more than 35 years of age as this career requires physical strength and impressive fitness levels.

Aspiring traffic officers can look forward to General Management for Law Enforcement, Metropolitan Police Science, Traffic Science, Law of Procedure and Evidence, Criminal Law and Crowd Management.
Where Can I Enrol for Training?
Potential candidates have the opportunity to apply to one of the following colleges:
- Limpopo Traffic Training College, Limpopo (015) 967 0467
- Boekenhoutkloof Traffic Training College, Gauteng (012) 372 8000
- KZN Traffic Training College, KwaZulu Natal (033) 394 0202
- Lengau Traffic Training College, Free State (051) 409 0444
- Mangaung Traffic Training College, Free State (051) 412 8100
- Gene Louw Traffic Training College, Western Cape (021) 983 1501
- Durban Metro Police Department Academy, KwaZulu Natal (031) 701 0462
- Johannesburg Metro Police Department Academy, Gauteng (011) 429 5010
- Tshwane Metro Police Department Academy, Gauteng (012) 358 0005
- Ekurhuleni Metro Police Department Academy, Gauteng (011) 812 8700
- Port Elizabeth Traffic Training College, Eastern Cape (041) 390 4501
If you're interested in pursuing a career as a traffic officer, take a look at the following information:
If you're interested in pursuing a career as a traffic officer, be sure to take note of the general habits of South African drivers. Be sure to have your own vehicle covered with affordable insurance! If you have yet to invest in vehicle insurance, be sure to have a firm understanding of the way insurance companies work; perhaps one day you'll be providing a professional statement for someone's accident claim!
For all you'll need to know about traffic fines, click here.