What to expect when claiming from insurance
Published on: 04 November 2014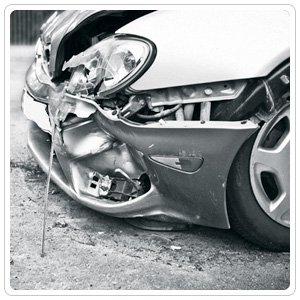 You've reported the incident to the police, registered your claim and sent through the supporting documents to your insurer – now you anxiously anticipate the outcome of your claim. The claiming process may feel confusing and frustrating while you wait to get your life back on track. Keep reading to find out what happens after your have registered your claim.
Claims validations
After submitting your claim, you will be allocated a claim number. Keep this close by for future reference.
A claims handler will then proceed to ensure that they have all the required documentation that is needed to finalise your claim. As part of this process, he or she will ensure that the item that is being claimed for, is covered by your policy. They will also check to see whether you've met the terms and conditions of your policy.
Assessment
An assessor may be appointed to verify the details of the event that you are claiming for. This involves (but not is limited to) validating the incident with the police, witnesses, and other parties such as emergency personnel. The assessor will also draft an assessment report confirming whether the car can be repaired or whether it is write-off.
Useful tip: If your claims representative asks you questions or requests documents, you must answer truthfully and in full.
Once your claim has been approved
If it has been found that you have a valid claim, your insurer may give you authorisation to start repairs at an approved panel beater. Do not go ahead and have your car repaired before you have approval from the insurance company – this may affect the outcome of your claim.
Keep in mind that your insurer has the option to pay out cash, replace or repair the insured item (or any combination thereof).
More helpful tips
Keep all documentation regarding your claim close by for easy reference. This includes all correspondence with your insurance company, affidavits you may have made to the police, and records of phone calls you made to the insurance company (with dates, reference numbers and the names of the people you spoke to).
Be sure to provide all required documents as soon as possible. If your insurer asks for additional information or supporting documentation (such as a copy of your driver's licence) be sure to send these through as soon as possible – so that you don't delay the process.
MiWay online claiming process
To register a claim, MiWay clients can login to the self-help online portal - MiXpress. Once logged in, select the "Lodge a Claim" menu item to register your claim.
You can also use the MiWay mobile app which features an easy to use step by step tool that allows you to attach the accident scene details and submit your claim – it's that easy.
For more information on MiWay's claiming process click here.
Not all claims are straightforward, when in doubt ask the claims handler about the exact procedures that you need to follow.