When the lights go out, will you be covered?
Published on: 02 July 2014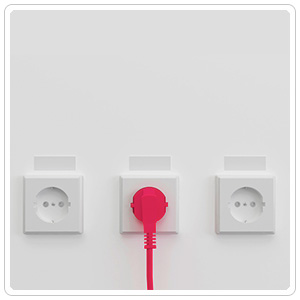 Whether it's from a power cut caused by load shedding, cable theft or a lightning strike – a power surge can cause serious damage to your appliances in an instant. Apart from unplugging your appliances when a lightning storm looms, it's important to check if your insurance policy covers you for damage caused by powers surges.
What causes a power surge?
A power surge or dip happens when a sudden burst of current from the power supply causes an increase in the current flowing to the home's wall outlet. This sometimes happens when the power supply is restored after a power outage.
This spike in energy can cause damage to the wiring of your house or appliances such as TVs, computers and laptops as well as internet modems or routers. Damages from power surges can also include electric fixtures such as the intercom systems, gate motors, borehole pumps or swimming pool pumps.
How to protect yourself?
It's always a good idea to use surge protectors for high-end equipment, such as your entertainment centre. The same goes for PCs and laptops – these are expensive to replace, and the data they store is usually irreplaceable.
There are different types of surge protectors on the market, it is important to talk your supplier in order to ensure that you choose one that best suit your home's needs. It is important to note, depending on the strength of the surge, damage may still occur with a protector.
Whenever possible, minimise harm by unplugging your devices if there is a storm approaching your area or if you are alerted to a possible power outage.
If the power goes off unexpectedly, play it safe by simply turning off (or even better, disconnect) any electrical appliances that you were using. Keep one light switched on to alert you to when the power returns.
Check with you insurance company to see whether you are covered for power surges and dips
Although most insurance policies cover lightning damage – beware. Not all homeowners or household contents insurance policies automatically cover you for damage caused by power surges and dips. If you are a MiWay client, cover for power surges and dips is optional.
The average household has electrical equipment and appliances amounting to tens of thousands of Rand. Appliances damaged by a power surge can leave a serious dent in your pocket – make sure that your valued electronics are covered.
Click here to get a homeowners or household contents insurance quote online. Remember, as a MiWay client you can update your policy online as and when it is most convenient for you.