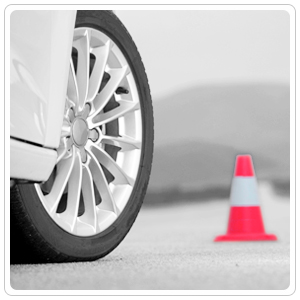 The festive season is fast approaching and the roads will soon be busy with people traveling to holiday destinations. With thousands of South Africans losing their lives in car accidents every year, it's best that you do your part to ensure your vehicle is roadworthy.
One of the main causes of road accidents in South Africa is faulty car brakes. You never know when you will have to slam your foot down on your brakes to save your life or the life of another person; that's why it's best to have them in tip-top condition at all times. Visit your local mechanic or servicing dealership at least twice a year to assess your car's braking system. Squeaky brakes are often a warning sign that they need changing, but you don't have to wait for that awful sound to replace them.
Braking tips:
Emergency stop

If your car doesn't have ABS (Anti-lock Braking System) hard braking can cause your car to skid and you may lose control. If possible, rather apply the brakes 70-80% first, and as the car slows down complete the stop.

Braking on wet roads

When the roads are wet, ensure you keep a safe driving distance and avoid speeding. It takes longer to brake on a slippery surface so you will need that extra room to manoeuvre.

Safe following distance

Stopping distances refers to the distance that it takes for your car to come to a complete stop. Many car crashes can be prevented if a drivers allows themselves enough time and distance from the vehicle in front of them.
The recommended stopping distance measured in time is at least two seconds. Safe driving involves keeping at least two seconds behind the vehicle in front, and is measured using a fixed point - when the vehicle in front passes a fixed point, it should be at least two seconds before you also pass the same point.
Lastly, ensure that you fully understand the benefits of your car insurance policy and what your car is covered for. Benefits like roadside assistance are very helpful if you encounter an accident or are stranded on the side of the road when traveling long distances. Also make sure your car insurance sticker is visible and that you have the contact details at hand.