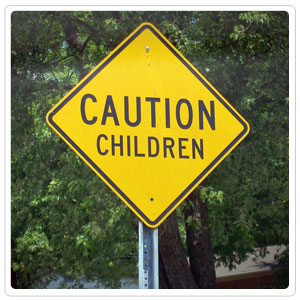 When driving on the roads, many of us may forget all about pedestrians as we navigate our way through traffic and avoid nasty obstacles such as potholes and sharp bends. As a result, it comes as no surprise to discover that pedestrians actually make up quite a high percentage of annual road deaths in South Africa. In order to become better drivers, along with sorting out our vehicle insurance, we all need to start thinking more about the safety of those on foot.
Here are some tips to keep in mind the next time you start your engine.
Always keep your eyes open for pedestrians. They can be anywhere at any time – especially if they are children and are not yet educated about the rules of the road. Never let your guard down.
Be extremely vigilant at night when there might be people walking on or next to the road, and not wearing reflective clothing.
Never just assume that pedestrians will see your car and move out of the street. They could be impaired in some way – either mentally or physically – which could limit their ability to remove themselves from the threat of potential danger. They could also be drunk and may stumble into the road with no warning whatsoever. Remain alert and you will be able to detect this kind of behaviour before passing the person.
Always assess the situation before you overtake someone. The car in front of you might have stopped for a valid reason, such as to allow children to cross the road. If in doubt, wait behind the driver until he or she begins to move again.
Always look forward before accelerating at a yield sign. Often we look left or right to check for oncoming traffic and then drive off before we have even returned our vision to the front of the car. It is important to keep in mind that pedestrians might have moved in front of you while you were not looking.
Do not exceed the speed limit. If you are driving over the speed limit, you might not have enough time to react. Slow down and drive with caution.
Drive slowly when approaching a school. Kids tend to be quite silly when it comes to walking in the roads and crossing the street. Proceed with caution and allow the kids to cross whenever you can.
If a taxi stops in front of you to pick up or offload passengers, be very careful. People who have just exited the taxi might just decide to cross the road at the same time that you are trying to pass it.
The key to avoiding pedestrians is to remain vigilant and obey the rules of the road. Speed kills – the lives of both the driver or passengers and the person on foot are at risk.
If you would like to protect yourself in the event of an accident, it is important to ensure that you have reliable car insurance cover. For more information about the most affordable motor insurance in South Africa, contact MiWay today.
Not sure why you need vehicle insurance? Then check out this video '4 Reasons You need Car Insurance' to find out.