Padkos. Check. In-car entertainment. Check. Everything but the kitchen sink. Check. You may be ready for your upcoming holiday, but is your car? Failing to do simple checks on your vehicle before you hit the road this Easter could put you and your family at risk.
A simple assessment of your car to make sure your car is fit for the road and safe for you and your family is important. Because an accident caused by an unroadworthy vehicle could invalidate an insurance claim.
Follow our simple checklist to ensure the safety of your vehicle.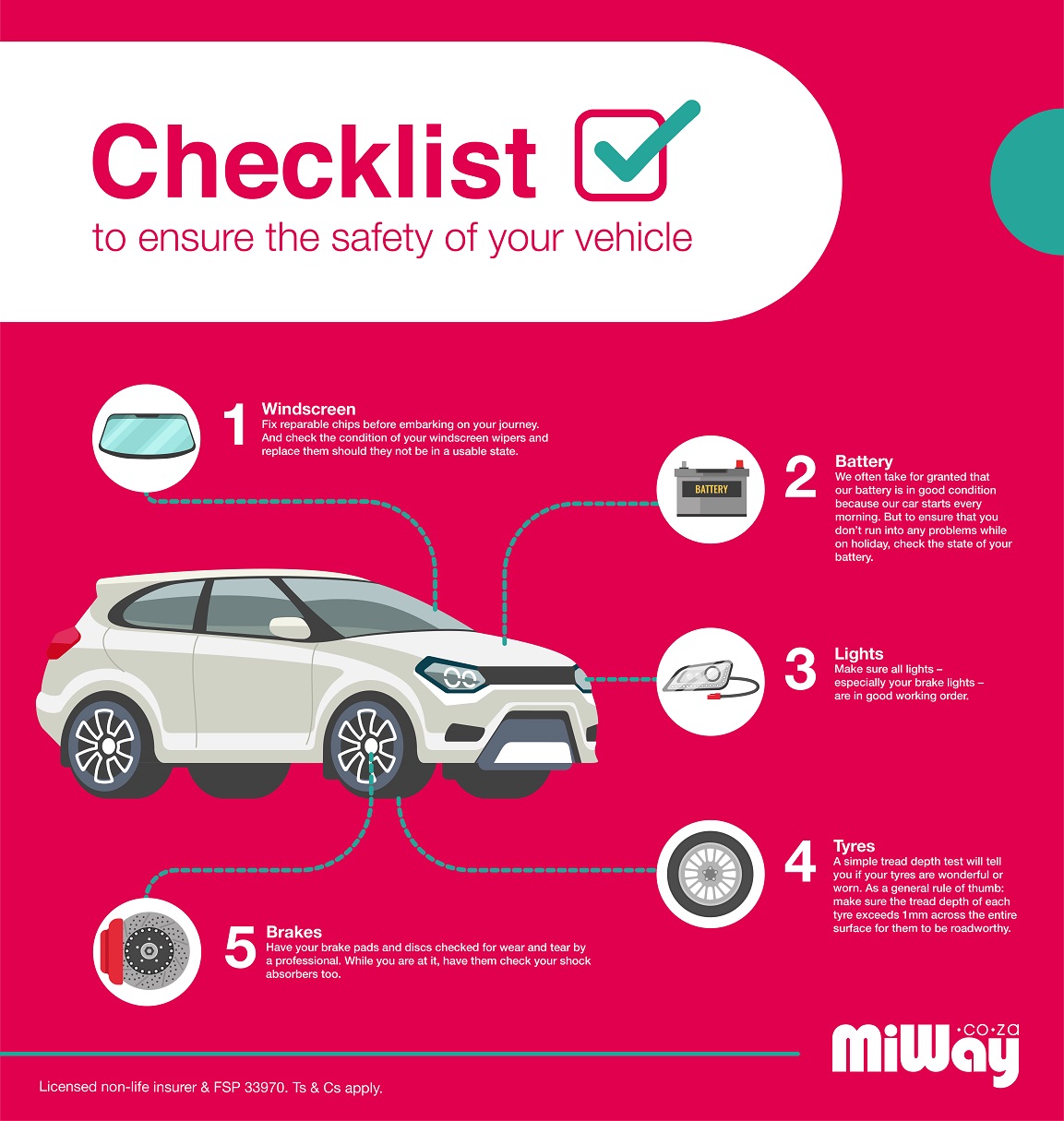 Try and have these checks done in advance so you travel with peace of mind.