Insuring your Vehicle for the Best Value
Published on: 20 March 2015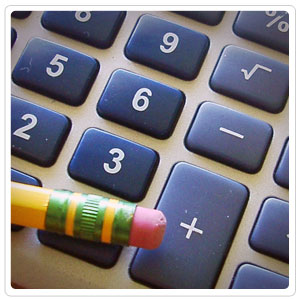 Car insurance companies acknowledge the fact that your car might be your most valuable asset which is why they offer a variety of affordable options that are suited to a range of budgets. Yet, we often feel perplexed when it comes to which cover is best suited to our vehicles, and feel that we've struck it lucky when we take a look at the insurance quote and see a low premium.
Little do we know that we could ultimately be shooting ourselves in the foot when it comes to taking out insurance at a lower premium. When searching for affordable insurance, do we really understand the difference between the retail, trade and market value of our vehicle?
Before we can choose which value is best suited to our vehicle insurance, it is important to understand the difference between the three types of values that are available to choose from when insuring a vehicle.
Retail Value
The retail value of a car is the amount that you purchase it for, including the mark up – in other words, the purchase price of the vehicle from the dealership floor. If you had to insure your vehicle, it would be insured with the value closest to the replacement cost. Although this may result in the more expensive premium, you would be better indemnified against your loss in the unfortunate situation that your car is stolen or written-off. It is important to keep in mind that the retail value depreciates each year. Have your car evaluated every year to guarantee that you are paying the correct premium for your car's value. For example: If you bought a car last year for R330 000 and the car depreciates, it would be worth R264 000. If your car was stolen or wrecked in an accident, your insurance company would cover you for the value of your car at the time the incident took place: which would be R264 000.


Market Value
Market value is the average between the vehicle's retail and trade values. It is important to take note of the fact that although you are paying less for your insurance, you are also covered for a marginally lower amount.


Trade Value
If you choose to insure your car for its trade value, it would be covered for the value a dealer would pay for your vehicle. You would ultimately pay a lower insurance premium but would also be covered for less. If your vehicle were to be stolen or written-off, you would be covered for a lower vehicle value due to depreciation.
Now that we understand the various car insurance values, we can surmise the best value at which to insure your vehicle. As with any policy, the decision should be made based on what it is that you can afford at the time. Ideally, insuring your vehicle at retail value would be the best option if you ever need to replace your car. However, it is important to choose an option that best suits your needs and budget.
Affordable insurance depends entirely on what you deem 'affordable'. Whatever your budget, ensure that you choose car insurance that will offer reassurance and security. For a car insurance quote that best suits your needs, contact MiWay today.
Does car insurance save you time and money?
Click here to find out.