Is it Time to Replace your Windscreen Wiper Blades?
Published on: 16 October 2015
The rainy season is upon us - are your windscreen wiper blades ready?
Have them replaced at least every 6 months to stay safe or as soon as you're experiencing any of the following: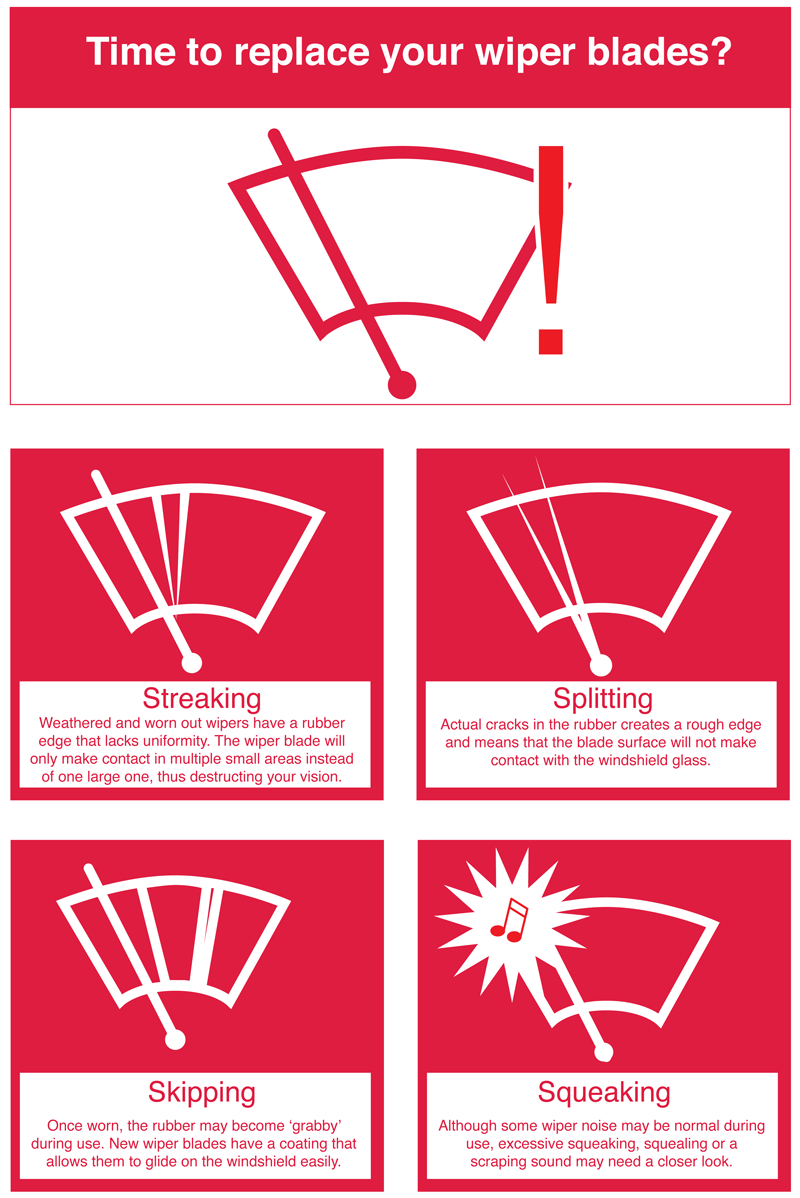 A clean windscreen is essential when it comes to ensuring optimal safety on the roads. Click here to watch our video for a simple step-by-step guide to topping up your windscreen washer fluid.