Summer Playlist for an Epic Road Trip
Published on: 11 March 2015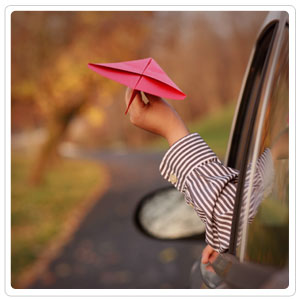 Going on a summer road trip? Well, there are three things you'll definitely need to get done before hitting the road:
Have the car checked out to ensure that it can handle the long drive.
Inform your car insurance provider that you're going on a long journey.
Create a summer playlist for your journey.
The first two checklist items you'll have to take care of yourself, but we think we can help you with number three. We won't work out your entire playlist for you, but we will give you a couple of summer driving songs that no road tripper should be without, and we'll even tell you why.
Something - by the Beach Boys. As a matter of fact, the Beach Boys should have been on every summer road trip playlist since the 60's and probably were. Most of their songs just capture summer perfectly, from driving around and summer activities to surfing.
The Distance – by Cake. Everything by Cake is great driving music, but The Distance is playful enough to be a classic summery road trip song. In essence, the song is about driving and going the distance, so it's perfect road trip material.
Drive my Car - by The Beatles. We all need a bit of Beatle silliness in summer and for this road trip we suggest 'Drive my Car'. The guitars are epic, it's about driving a car and occasionally there are even 'beep, beep' noises. What more can you ask for?
Papa was a Rolling Stone – by The Temptations. A bit of soul-funk anyone? This song may be about a guy who deserted his family, but when you hear the lyrics 'papa was a rollin' stone/wherever he laid his hat was his home' how can you not feel good about life on the road? It's the soul-funk, of course, that makes it upbeat and summery.
The Passenger – by Iggy Pop. This song has one of those unforgettably bouncy guitar riffs. The riff is also perfectly offset with lyrics that tell the tale of a nomadic punk outcast. And if it all this sounds way to deep, then forget about it and sing along to the 'la, la, la' chorus.
Now that we've got you started, it's up to you to finish your summer playlist for your epic road trip. Also, it is important to remember to make sure that your car is in order and your car insurance is up-to-date.
Also have a look at the new MiWay video and discover the 4 Reasons You need Car Insurance.