Brighten up your life with solar outdoor lighting
Published on: 16 July 2015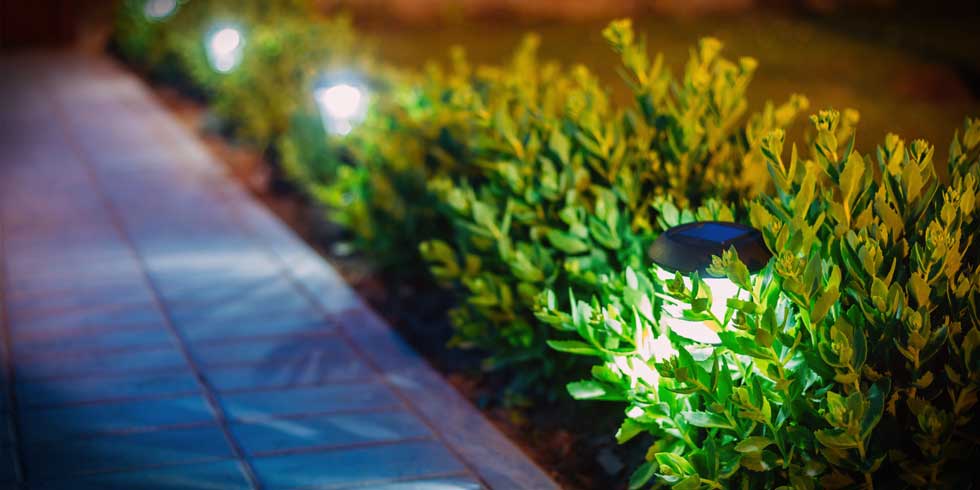 Outdoor solar lighting provides a great option to pep up a garden while providing added security. These are also great at keeping lighting costs down, reducing your home's carbon footprint and keeping things bright even when the electricity supply goes down.

Benefits of using solar lighting
Solar outdoor lights are cost-efficient as they do not need to be connected to the national grid. You also don't have to worry about high installation fees; as self-contained units (some are even portable), solar outdoor lights are quick and easy to install, without the need for an electrician. Furthermore, the lack of wiring greatly reduces maintenance costs.
With load shedding now the norm, one of the best benefits of solar outdoor lighting is that your property is still well-lit even during a power outage. That's thanks to the solar panel working during the day, converting energy from the sun into electrical current and charging the battery. At night, the battery keeps the lights burning, with the cycle repeating as the sun rises and sets.
Where to use solar spotlights
Smaller garden lights on stakes can be pushed into the ground to softly illuminate walkways at night. They can also be placed in flowerbeds to create highlights and focal points. As these types of solar lights are not particularly bright, you may have to use more of them to achieve the same glow as electric lights.
Motion-sensor solar floodlights and spotlights can be installed in a number of ways and can be adjusted to shine in various directions. These types of lights are ideal for use near doors and in the driveway.
Spotlights can also be placed in the garden; using the beam to illuminate trees or another landscape features brings the garden to life after dark.
With more than 2 500 hours of sunshine per year, solar energy is one of the most readily accessible natural resources in South Africa. Added to this, solar energy is cost-effective and one of the cleanest most-affordable forms of renewable energy available today – and you can harness it in your home easily and inexpensively with outdoor solar lights.
Just purchased an expensive set of solar lights? Don't forget to add it to your home contents insurance inventory!