Easy ways to get your home ready for summer entertaining
Published on: 24 September 2015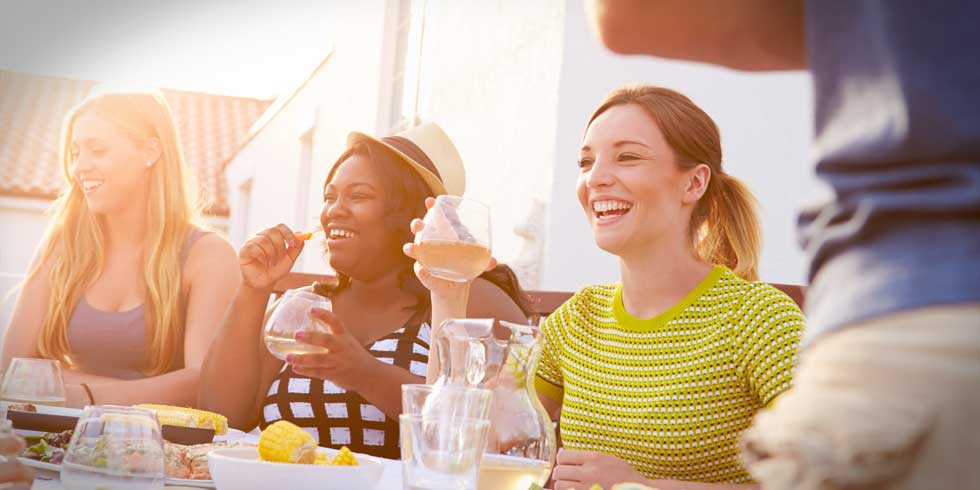 Outdoor living is part of the South African way of life, and with the first weeks of spring already behind us, now is the time to get your outdoor entertaining area ready for the summer!
Give Furniture a Good Scrub
If your metal and plastic outdoor furniture needs cleaning, wash the surfaces with a mixture of dish washing liquid with warm water in a bucket. Then spray the furniture down with a hose.

You can even consider changing the look and feel of your metal or wooden furniture by adding new life with a fresh coat of paint.

If you have wicker patio furniture, a good spray with the power wash will get rid dirt, dust, and leaves trapped in the furniture. Keep in mind that pressure hoses can also damage certain types of materials so if you're unsure, test a small patch on the underside of your furniture first.
The soft touch
If your patio furniture looking plain and sad, cushions are a great an inexpensive way of transforming your outdoor space. If the cushion covers can be removed from the insert, you may be able to wash them however be sure to follow the manufacturer's instructions first.
Braai area
Braais and other outdoor cooking surfaces should be cleaned according to the manufacturer's instructions. Some grates can be cleaned with a bit of soap or water but others are prone to rust and may just need a dry rub or oil to clean the surface.
Lighting
One of the easiest ways to enhance your outdoors is with the creative use of lighting. There are many options to choose from depending on your space and your style. String lights work really well for small patios, but look great in any outdoor space. Consider solar lighting as this is an easy and cost effective way to illuminate your garden and entertainment areas.
Decorative pot plants
Another easy way to make a statement with your potted plants. If you already have tons of plain or mismatched pots in your outdoor space, transform their look with fun pops of colour.
MiWay's Home Contents Insurance covers all your personal possessions inside your home belonging to you and the members of your household who live with you. You can choose to add additional cover for your garden and leisure equipment - braai equipment, garden furniture, jungle gyms, pool cleaning equipment, etc.