Get your home ready for the summer rains
Published on: 17 September 2014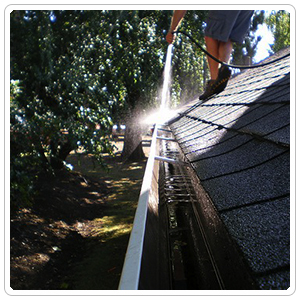 The days are getting longer and warmer – all signs that summer is just around the corner! Summer also means rain for most parts of the country. For your home, a couple of days of continuous hard rain can lead to problems if you are not prepared. Follow these simple steps and minimise any damages to your home that often arise when the rainy season hits.
Gutters
With all the damage that stagnant water can do to your home, you need to keep your gutters in peak condition. Clean out all debris and leaves from your gutters. Once this is done, use a hosepipe to wash the gutters clean. Walk around the house and check if any of the gutters are leaking or overflowing. If there are leaks, then do what you can to seal them up. If you notice that the gutter is overflowing, check the downpipes for blockages or dents.
Roof
If you have a tiled roof, check that all the tiles are nailed down and that none are loose. If tiles have shifted, they will probably cause a leak. If there are any broken tiles, these should be removed and replaced with new ones. The apex of the roof also needs to be sealed well – if it is not, reseal it with the correct roof sealer.
Around the house
First of all, make sure that your downpipes feed the water away from your house. Walk around your property and check that there is nothing that will obstruct water from flowing out and away from your home. Check the drainage outlets and clear them from any dry leaves and other debris. The drainage outlets within courtyards and patios often accumulate debris during winter and are easily forgotten about. Poor drainage can result in water accumulating quickly in a courtyard area, especially if a drain is blocked, and this is when water seeps into your home and causes severe damage instead of draining away.
Wooden window frames, doors and doorframes should be sanded down and resealed or oiled if needed. Wood is very easily destroyed by excessive water.
Check that all outdoor lighting and plug sockets are in a good condition. Replace any broken glazing if need be, and get new covers for external wall sockets if they are missing.
With summer fast approaching, the South African rainy season across most of the country can present a number of insurance related challenges for homeowners. It is important to point out that homeowners or buildings insurance only pays for sudden and unexpected events - it does not pay for gradual deterioration or damage resulting from a lack of maintenance.
As a MiWay client you can always update your policy online as and when it is most convenient for you. For a quote on home insurance click here.