How to survive load shedding - Part 1
Published on: 21 January 2015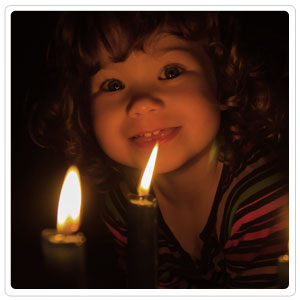 Power outages can be a real pain, but it doesn't have to be boring. A little preparation and forward thinking you can make it easier to cope while you wait for the lights to turn back on.
What to do during a power cut
Lighting: Make sure you have a few torches or lanterns ready to light up the house and ensure that you have a sufficient supply of batteries on hand. Have a few candles and other alternative lights ready in case your torch batteries run out.
Gas for cooking: Get a small LP gas stove which can be used for cooking, boiling water or warming a baby's bottle. It's also good idea to keep hot water in a thermal flasks so that you can make hot drinks.
Have a braai: South Africans don't need an excuse to have a braai, but it's a great way to feed the family and pass the time while the lights are out. So, make sure you always have charcoal and lighters.
Charge your cell phone, laptop and tablet: Ensure that cell phones, laptops and tablets are fully charged ahead of scheduled blackouts. Don't forget to recharge your devices as soon as possible after the power returns.
Get a portable charger: A reliable, portable charger is essential to avoid the inevitable dead battery due to constant checking of emails, messaging, social media, gaming and internet surfing.
Unplug your cables and make use of surge protection: Unplug any electronic devices or equipment or switch it off at the wall. This is due to the surges in power that may occur when electricity is restored. Electric surges are one of the biggest causes of damage to equipment during a power outage. Installing a surge protection device can help minimise some damage in unforeseen situations.
Stock up on board games: Thirty Seconds, Monopoly, card games and all the other the classics – playing games is always a great way to spend some quality time with the family.
Stay in the loop: For Eskom's load shedding schedule click here.
What are your top tips for surviving load shedding? Go to our Facebook, Twitter or Google Plus pages, we would love to hear from you.