What to do when your geyser bursts
Published on: 13 August 2014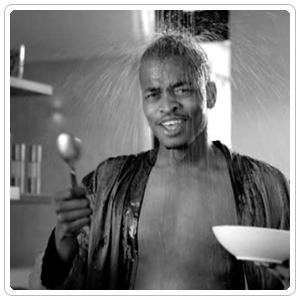 Few things come close to that sinking feeling when you are woken up in the early hours of the morning by a dripping sound coming from the ceiling, especially when you realise that you are not dreaming!
Statistically, most geysers burst in the early hours of the morning during colder winter months. Be prepared for when it happens to you, by following these tips:
Step 1: Switch off the water supply
This will stop more water from running into the geyser and leaking all over your ceiling. If you don't know where your water mains are, make a point of finding out sooner rather than later.
Step 2: Switch off the power to the geyser
If the geyser's element continues to heat up while there's no water in it, it might cause a fire. To switch off the geyser, all you have to do is flip the little switch that says 'geyser' on your main distribution board.
Step 3: Open all the hot water taps
Opening all the hot water taps in your house helps to relieve the pressure inside the geyser – resulting in less water pouring out of the burst geyser.
Step 4: Call for help
You may have a plumber that you prefer to use, but it's always best to get preapproval first. One of the biggest mistakes homeowners make is not contacting their insurer first. In a panic to resolve the situation quickly, some homeowners rush out and have the geyser fixed by their own plumber instead of using one that has been approved by their insurer. The problem comes when it is time to submit a claim, you may find that the costs are not fully covered by your insurance company.
With that said, remember to contact your insurer to report the incident, and be sure to check that your policy comes with home assistance as a value added service. This service will help by putting you in touch with accredited service providers as quickly as possible.
Step 5: Try to prevent further water damage
Move all the items of furniture away from the water and start mopping up what you can before the water spreads even further. If the area where the geyser burst is sopping wet, soak up the water with towels, mops or anything that is absorbent. Try to minimise damage to your floors and your furniture, or whatever else is close by.
Top tip
Remember, when in doubt, it is always best to contact your insurer to make sure that you follow the correct procedures. Buildings insurance from MiWay covers clients for replacing or repairing a burst or leaking geyser. It also provides cover against damage to the property that was caused by the burst or leaking geyser.
For a no obligation home insurance quote from MiWay click here.