Give us another chance...
If we can't beat your current premium, we will pay your next premium!
Through feedback received from our clients, we've really thought about how we can bring you better #insurancefreedom. Give us a second chance, and we'll give you reason to smile again!
Call us on 087 350 2981 or email us on backhome@miway.co.za.
Here are some other reasons why you should consider us to be your insurer of choice again: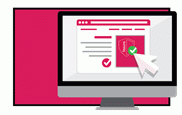 Communication - your way!
Use our App, our website or the phone to chat to agents!
We'll warn you when there's a hail storm on the way so you can get your car under cover!
Our in-house MiHelp Emergency Assistance team is standing by 24/7.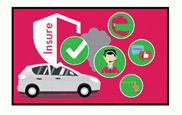 Insurance with benefits!
You party, WeDrive! No more designated driver blues.
Customise your car insurance to suit your budget.
The more you insure, the more you save!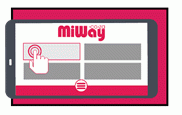 Hassle-free claims!
Authorise glass claims yourself – and the fitment centre will contact you directly afterwards.
Submit a claim using our online or app claims wizards - step-by-step!
A dedicated claims handler will serve as your point of contact until your claim is finalised.
Come Back Home Challenge - Terms & Conditions
The terms and conditions as set out below apply to the Come Back Home challenge ("the Promotion"). By taking part in the Promotion, you agree to be automatically bound by these terms and conditions.
The essentials of this Promotion
MiWay offers to pay your next short-term insurance premium where you complete a personal lines insurance quote initiated by MiWay, and where such a quote is more expensive, on a like-for-like basis, than what you are currently paying for your insurance elsewhere.
For clarification, in terms of the Promotion:
a quote must at least include comprehensive insurance cover on at least one vehicle, with vehicle referring to a passenger vehicle, SUV or light delivery vehicle (bakkie);
like-for-like means the following are the same.

​material underwriting information (including but not limited to the following) –

use of vehicle;
risk address,
security features,
sum insured,
incident history,
vehicle make and model,
policyholder and or regular driver personal information,
excess amount(s);
cover selected, including additional and/or optional cover e.g. car hire, credit shortfall, specified accessories etc.

the insurance premium that you currently pay, that will be compared to the MiWay quote, must include the total premium of all items quoted plus policy costs and fees (if any).
Am I eligible for the Promotion?
If you answer YES to any of the questions/statements below you do NOT qualify for the Promotion and as such will NOT be eligible to claim your next short-term insurance premium:
Have you initiated the quote from our website, your broker or a dealership?
Have you received a payment in terms of the Promotion and/or any other similar MiWay promotion before?
Is the quote that you received from MiWay on anything else other than personal lines insurance?
Are you currently uninsured on the vehicle(s) you require the quote on?
You are not in possession of a valid RSA ID?
Are you currently insured with Primeridian, Discovery or Hollard pay as you drive?
Apart from the above, if you are deemed an unacceptable risk as determined by our underwriting criteria and we therefore either cannot quote you or provide you with cover, you will NOT qualify for the Promotion.
What must I do to qualify for the Promotion?
In order to qualify for the Promotion you have to be eligible and do the following:
Obtain a quote initiated by MiWay, via a MiWay call centre sales agent, on personal lines vehicle(s) that you currently have insurance cover for and are paying an insurance premium on to a registered insurance company in South Africa;
Submit a policy schedule (not older than 3 months) of your existing insurance cover to backhome@miway.co.za within 7 days of MiWay sending you the quote via e-mail where what you're currently paying for insurance cover, on a like-for-like basis, is less than quoted by MiWay in order for MiWay:

to confirm that the amount paid to your current insurer on a like-for-like comparison is indeed less than what was quoted;
to confirm that the cover was active at the time of the Miway quote; and
to have the opportunity to re-quote in an attempt to beat the premium on the schedule submitted by you.
Further conditions:
You will only be eligible for the payment of your next short-term insurance premium if

MiWay cannot beat your current insurance premium after doing a like-for-like comparison on your submitted schedule; and
if you do not accept the MiWay personal insurance quote.

This Promotion is not applicable to quotes obtained through any of the following channels: inbound, online (MiWay website), dealerships or brokers.
The Promotion is further not applicable if it is not possible for MiWay to do a quote on a like-for-like basis due to cover and/or excess structures and/or benefits.
The vehicle(s) insured with your current insurer must have been insured for at least the last 30 days.
You must have access to e-mail.
Payments to separate members of the same family will be allowed provided the conditions of the Promotion are met.
This Promotion is not open to any staff members within MiWay Group Holdings (Pty) Ltd and any of its subsidiaries
MiWay reserves the right to discontinue this Promotion at its discretion and without any prior notice.