2020 has been a year of unexpected surprises and challenges. We all found ourselves in an unprecedented time where we had to rethink the way we do things. At the beginning of lockdown, MiWay was one of the first insurers to put over R40 million back in our clients' pockets as a form of relief from the pressures of the national lockdown.
You are important to us, and thus we are committed to going out of our way so that you can live your way. And we are happy to have been able to offer relief when it was needed most. Following that, client feedback is very important to us so that we can improve our services to you. Here's what some of our clients had to say about MiWay in 2020: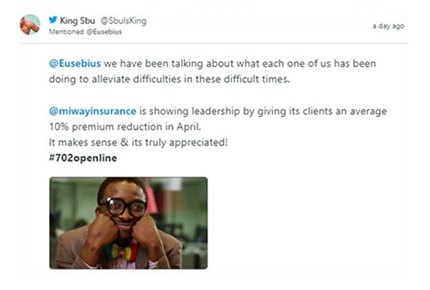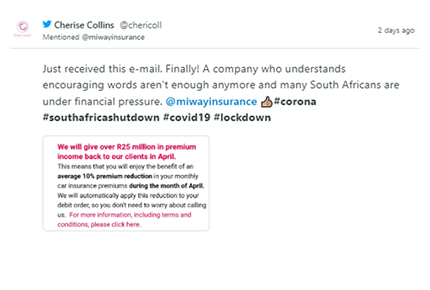 Visit Hellopeter or click here to see more client feedback.