When you're involved in an accident, it is difficult to remember what details we must get for insurance claims purposes. MiWay's Accident Scene logger will guide you through the collection of these important details.
The MiWay Accident Scene feature assists as follows:
Capture the accident date, location, make of the car/s involved and other necessary details;
Guides you through the process of capturing photos of the accident scene;
Allows for adding witness details, including their contact details;
Capture SAPS case number, date, police station and contact details;
Add details of other parties involved in the accident;
Allows you to save details or email them to up to four different people from your phone.
The Accident Scene feature is freely available to MiWay clients and can be downloaded from the Google Play or App store. Find out more about the MiWay App here.
Here is how to save the details of an accident scene using the MiWay App:
Step 1
Once logged into the app, tap the middle menu and then tap the Accident Scene button: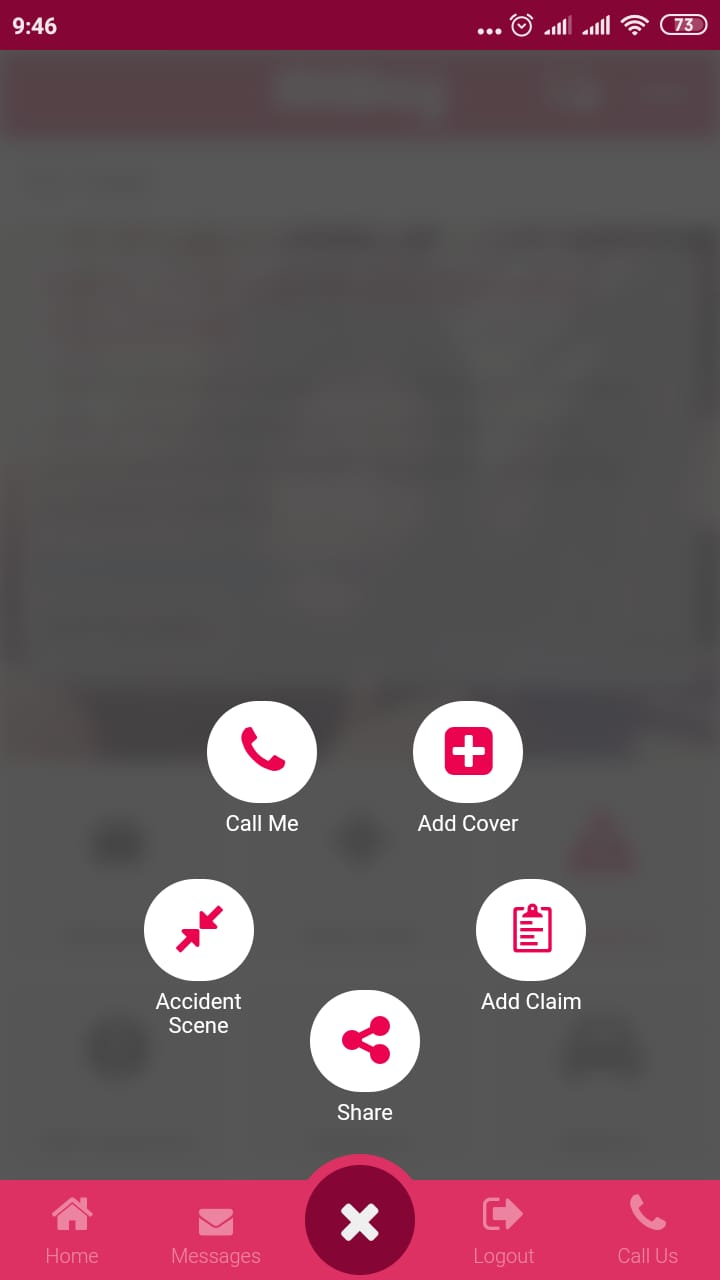 Step 2
Please note that the Accident Scene feature is not considered as a claim submission - it is simply a log of information for your personal records.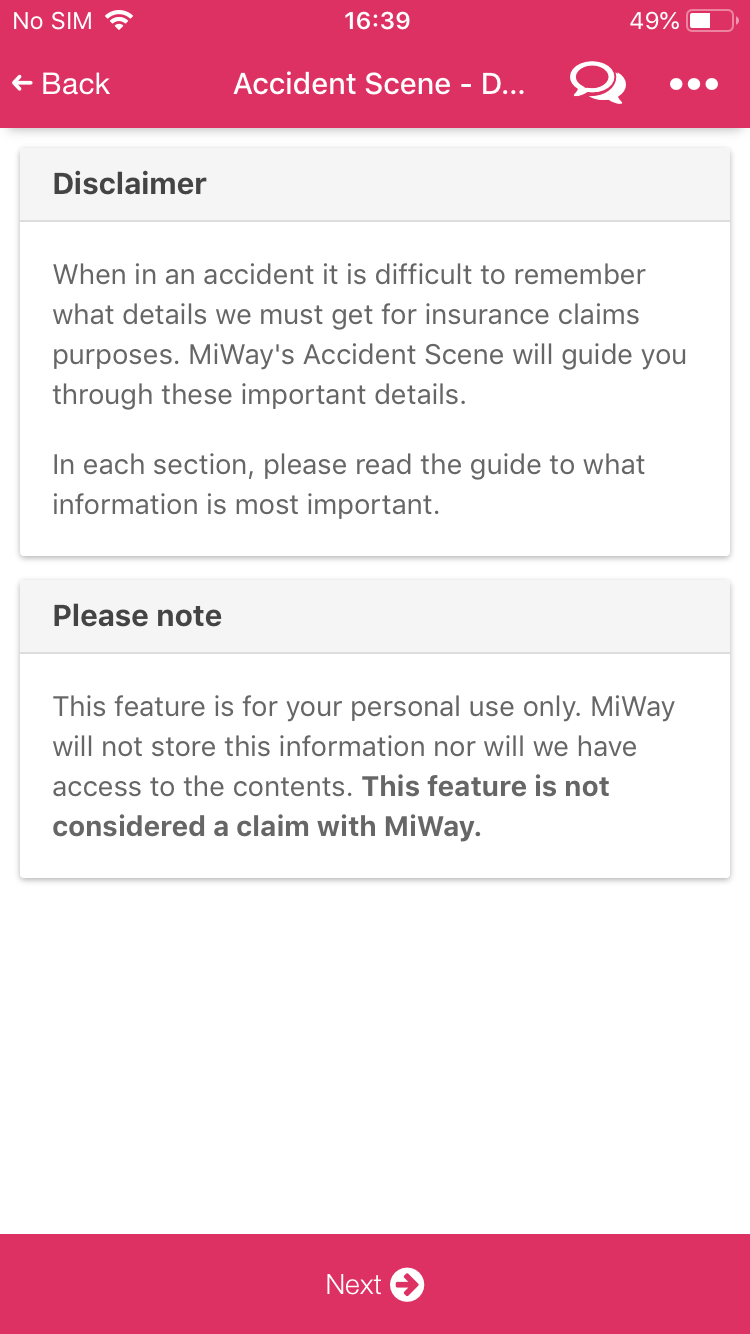 Step 3
From this screen, you can either capture a new scene, or tap/slide to the scene you'd like to edit, if you have captured previous information.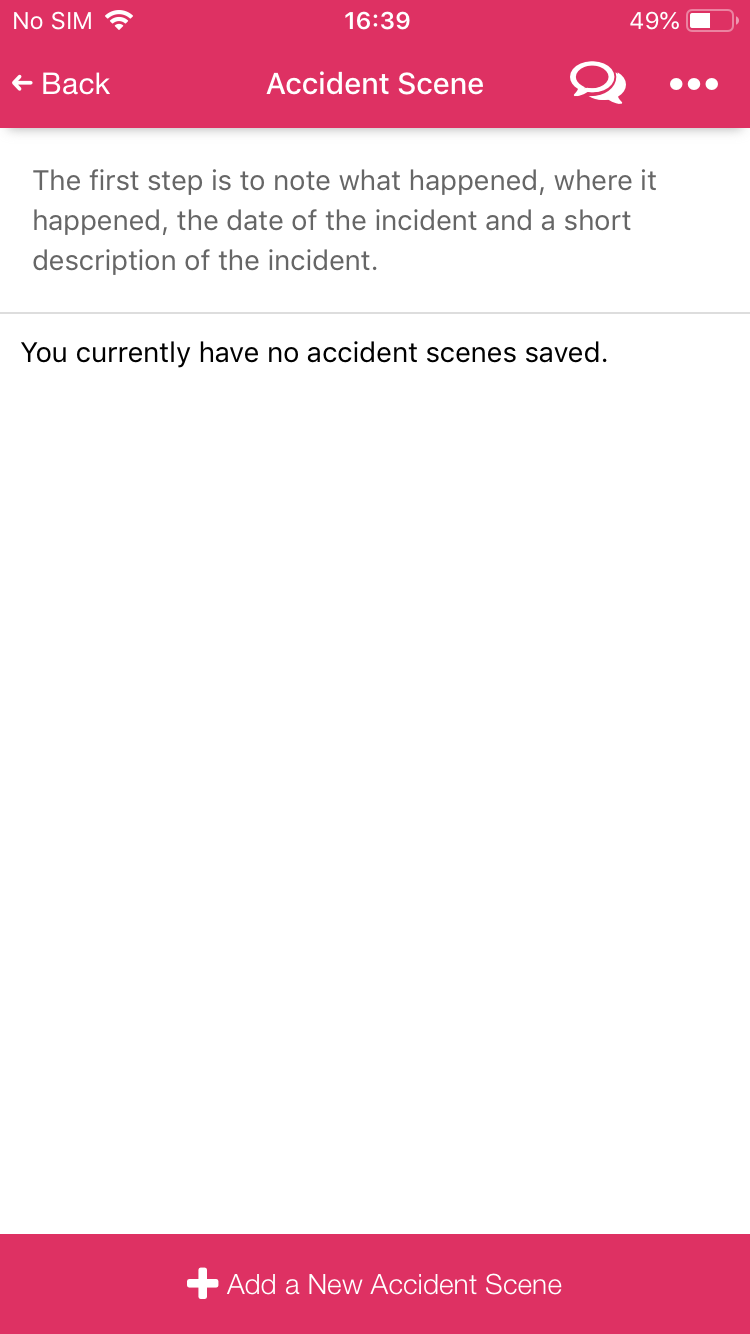 Step 4
You will be prompted to enter the make and model of the vehicle involved in the accident, where the accident occurred, and a description of what happened: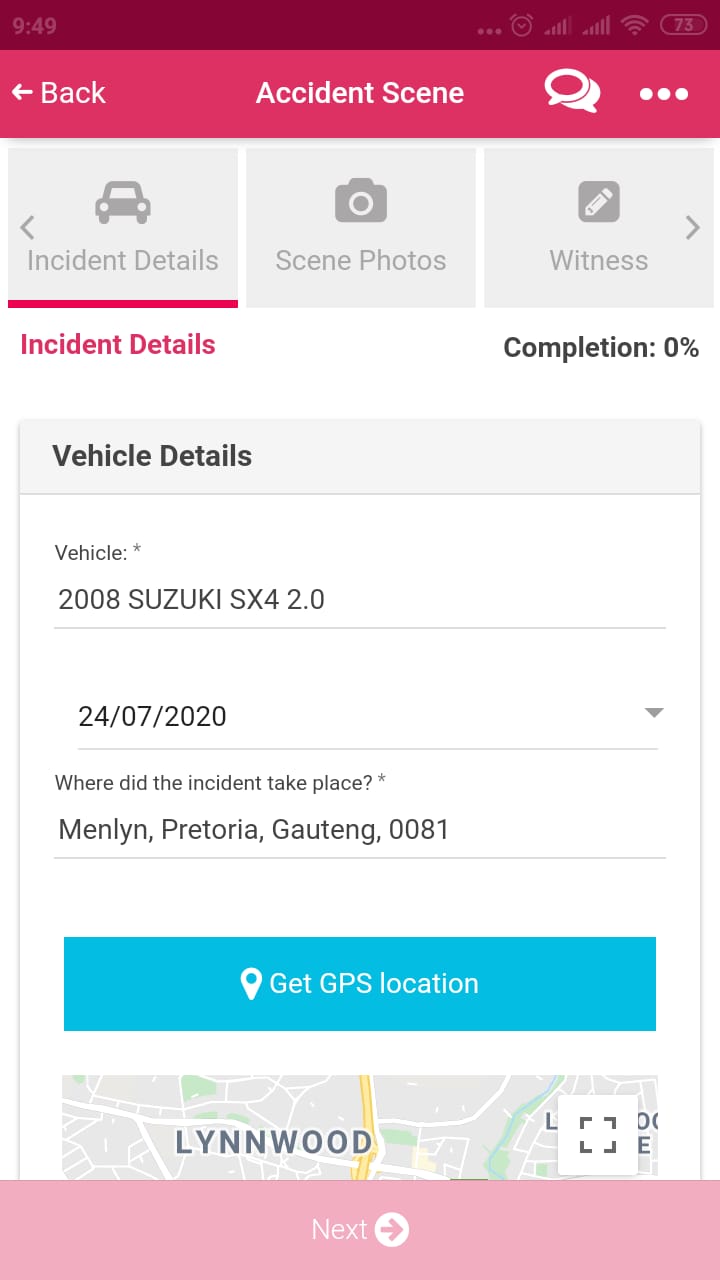 Step 5
Take photos of the scene, licence discs, driver's licence cards and damage incurred: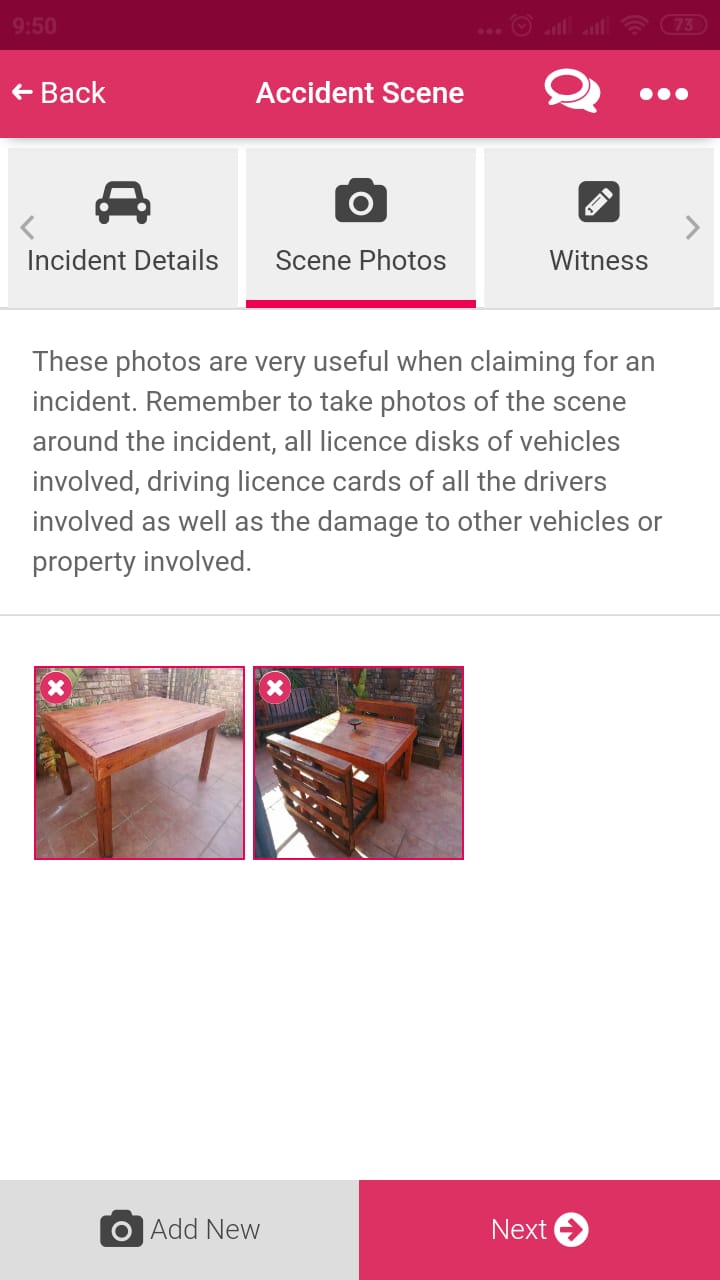 Step 6
If there were witnesses, enter their details: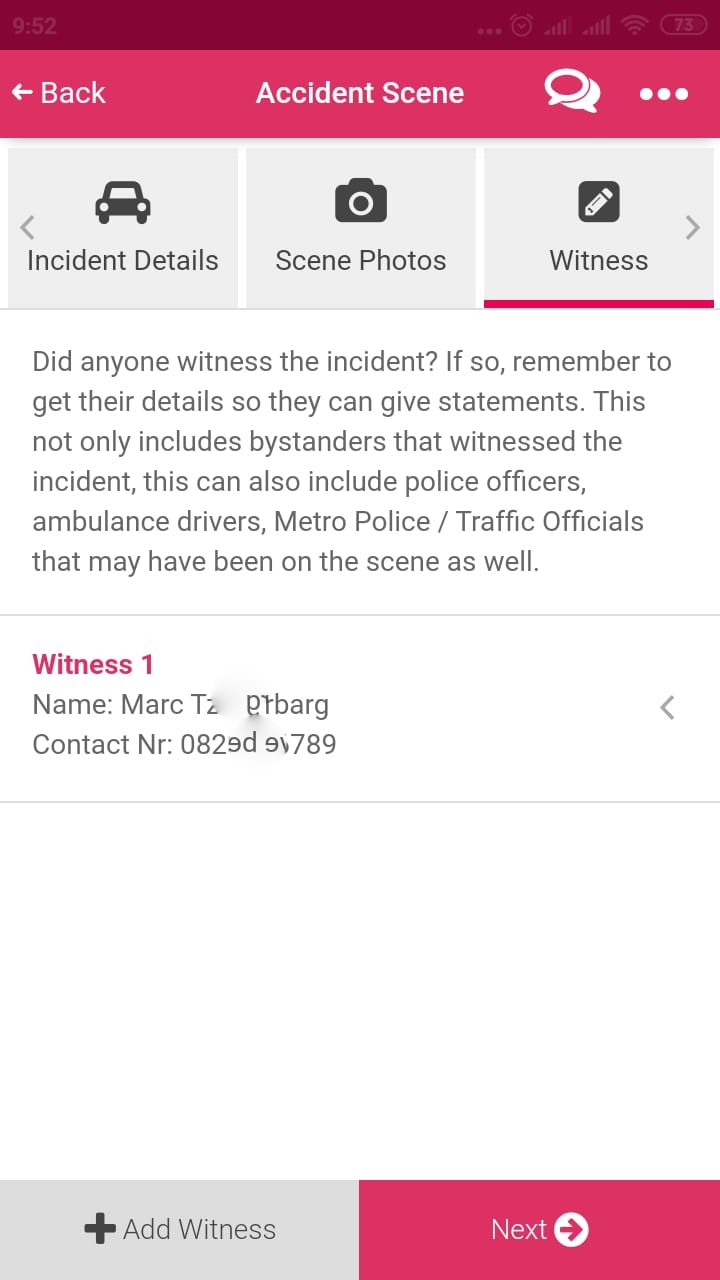 Step 7
If the incident involved another party, you will need their details: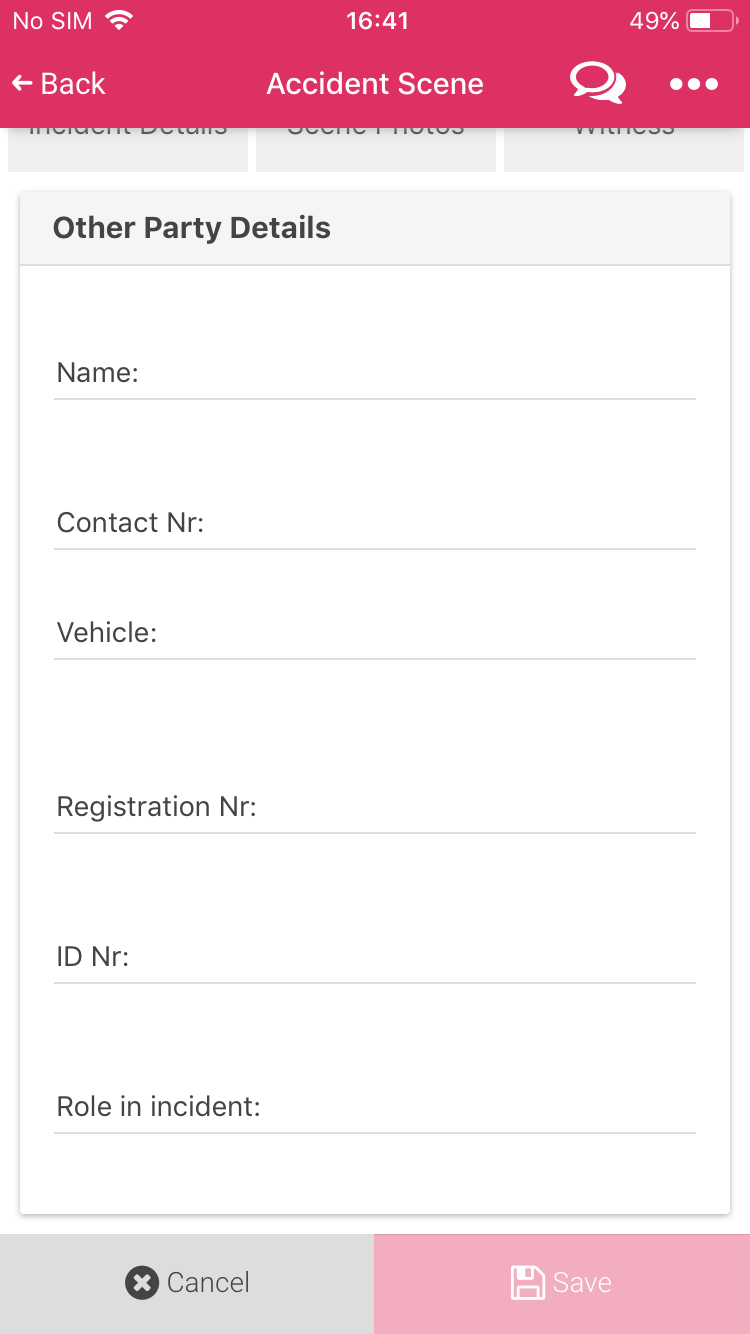 Step 8
If the incident has been reported to the SAPS, add the case details: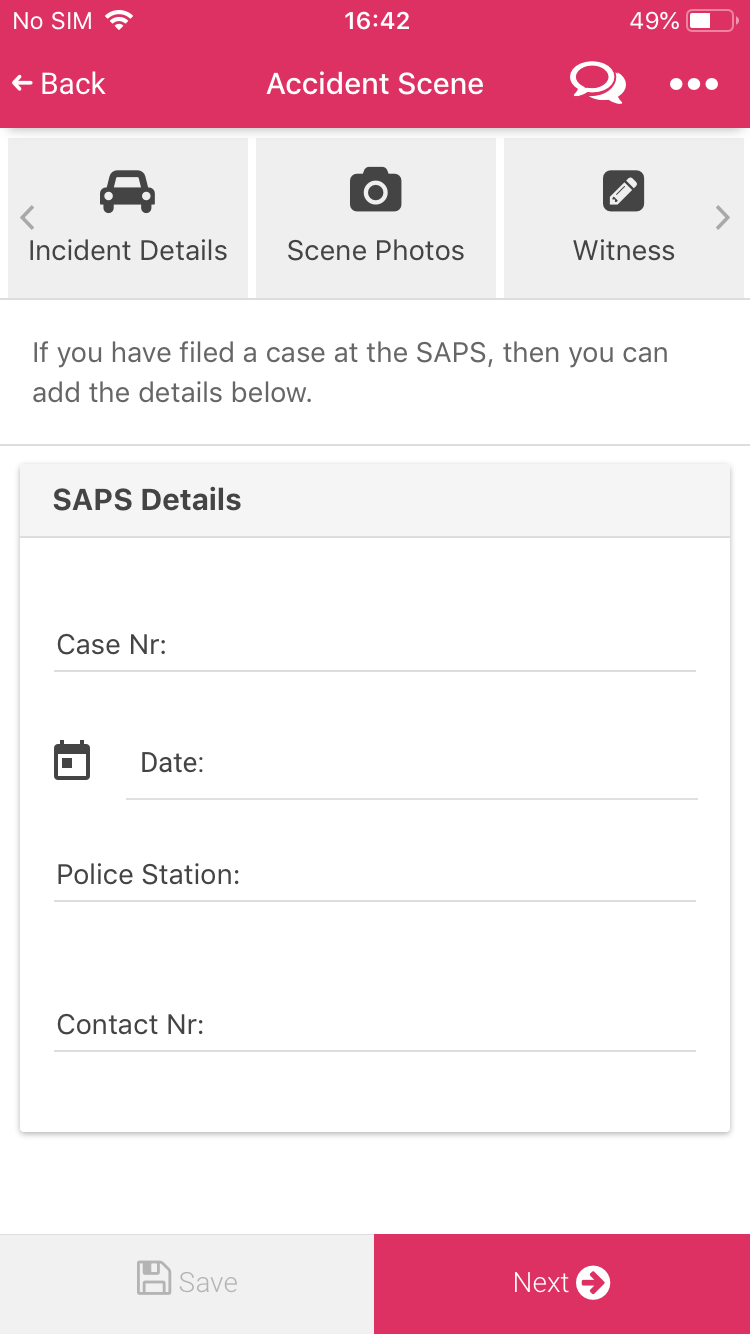 Step 9
Save the accident scene details and email it to yourself or other relevant parties: