You've packed the dogs off to the kennels and told your security company you're going to be away. You're ready for your holiday – but is your home?
Here is a simple checklist to ensure the safety of your home this holiday.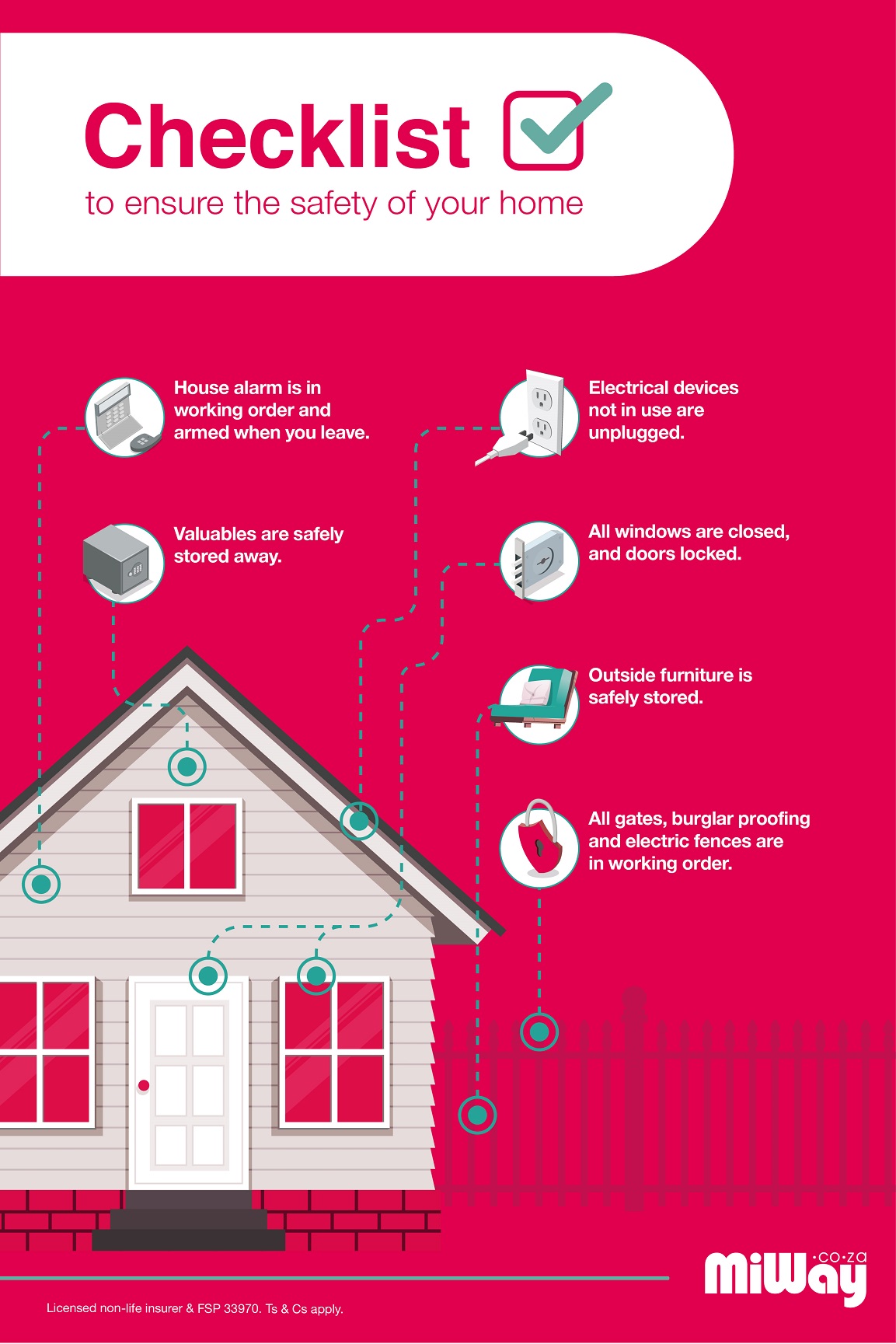 It is advisable to let your neighbours know that you will be away so that they can keep an eye on your home and report any suspicious activity. Happy holidays!