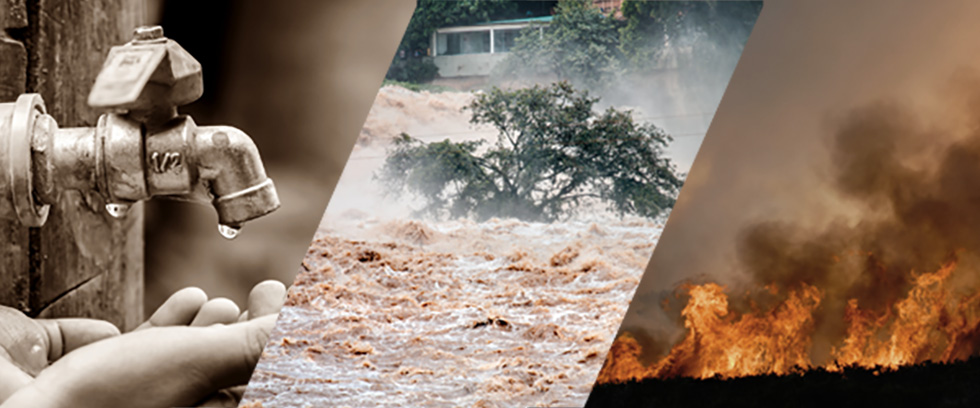 MiWay has launched a disaster relief fund that will make use of a social savings platform, ADDaBIT, to help those affected by weather-related disasters. MiWay will kick-start the fund with a donation of R300 000.
"As an insurer, we have long been aware that losses related to extreme weather conditions are increasing. We've been spurred on by a number of disasters that have impacted our country, especially this year. Shortage of water, storms in the Western Cape and now this devastating disaster in Knysna and surrounding areas", says MiWay CEO, René Otto. "We cannot sit back and do nothing. As a proudly South African company, we care about what happens in our communities."
The MiWay Disaster Relief Fund page on ADDaBIT.com will offer clients, business partners and the general public a way to donate funds to disaster relief efforts, from as little as R1. The Fund has been entrusted to Gift of the Givers Foundation - the largest disaster response NGO in Africa – to manage the allocation of funds and ensure that those most affected receive the necessary assistance.
Badr Kazi from Gift of the Givers Foundation says, "There is no doubt that many South Africans will be facing a severe winter and coupled with the ravages of drought and its consequences, our distressed communities will be under immense pressure to sustain and navigate their way through a cyclical drought period. The decision by MiWay to stand up and be part of a sustainable solution is admired. We assure the country of good governance practices and that funds will be allocated toward disasters within South Africa."
Otto says, "We are in the business of providing cover in the face of disaster, but we are also aware that when people are displaced owing to extreme weather events, they have immediate needs that must be met rapidly. This Fund is our way of helping to address those needs and provide the South African public with a reliable solution to make donations for worthy causes. We are encouraging our staff, MiWay clients and the public at large to get behind this effort to help South Africa rise."
Visit the MiWay Disaster Relief Fund page to make a donation today!