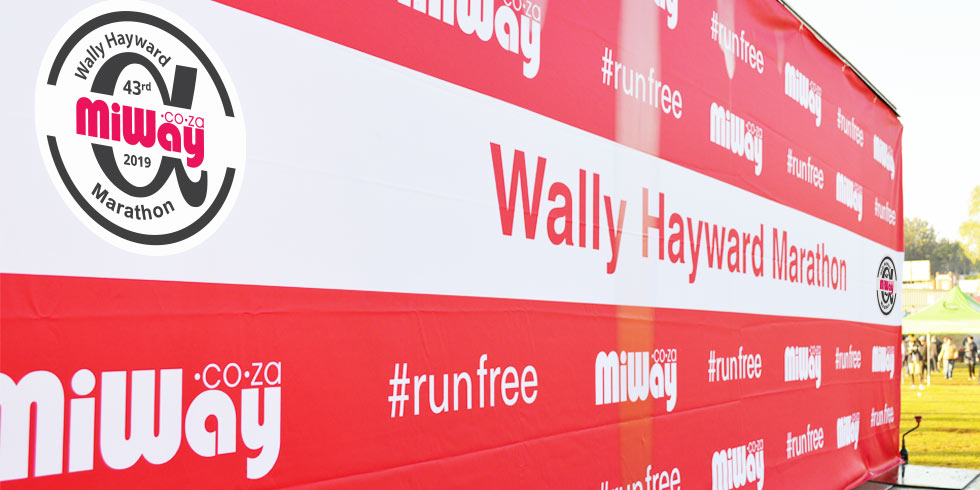 For the fourth consecutive year, MiWay will sponsor the 2019 Wally Hayward Marathon.
Now entering its 43rd year, the race is held in honour of legendary road runner, Wally Hayward, whose 60-year career culminated in an epic Comrades Marathon finish at the age of 80.
This year's marathon features 42.2km, 21.1km, 10km and 5km races and is among the largest road marathons in South Africa and a pivotal event on the annual calendar, offering Comrades participants their last official chance to improve their times and seedings ahead of the ultra-marathon.
"Electronic chip timing will enable runners to track up-to-the-minute live results, including splits at various points along the route," explains Francois Jordaan, Race Director of the MiWay Wally Hayward Marathon. "'Mat-to-mat' timing also means that those looking to qualify for the Comrades need not rush to the front of the line, and can instead run at their own pace from start to finish.'
Offering prize money of over R100,000, the event takes place on 1 May 2019 at the Centurion Rugby Club and will once again follow the newly revised route, first successfully introduced in 2018. Widely praised by participants, the route not only allows for more parking, but also facilitates hassle-free transportation to and from the event via the Gautrain.
"The Wally Hayward Marathon is one of Gauteng's most loved races," says Gerda Steyn, 2018 Two Oceans champion, 2nd place finisher in the 2018 Comrades Marathon and winner of the 2018 MiWay Wally Hayward 10km event. "This is a well-organised, friendly marathon that provides the perfect balance between a good challenge and fun."
Other 2018 participants also heaped praise upon the newly revamped marathon, calling it 'hassle-free' and '100% spot on'. Runners especially loved the increased parking space, improved water points and the ease of the route itself.
This year's participants will be looking to top last year's winning times of 02:21:58 and 02:55:56, achieved by Raphael Segodi and Jenniffer Koech, last year's champions in their respective open categories.
Entries for the 2019 edition opened on 1 January 2019, with entries capped at 13,000 for all distances.
Head of Marketing and Brand at MiWay, Nthabiseng Moloi, believes that MiWay's ongoing title sponsorship is reflective of the company's continued efforts to promote balanced living and to enable South Africans to pursue their passions.
"At MiWay, we understand that life is about more than things – it's about being able to live it your way," says Moloi. "Our ongoing sponsorship of this incredible event is testament to just that – providing a platform where local athletes are able to aspire to excellence and receive our backing in so doing."
"It's been wonderful to witness this event's growth over the past few years, and we're delighted to once again be associated with this iconic race."
For more information about the 2019 MiWay Wally Hayward Marathon please visit www.wally.co.za.
MiWay is a direct short-term insurer and financial services company, offering customers a range of short-term insurance products including motor, household, homeowners, business insurance - as well as liability cover.