10 things you should always keep in your car
Published on: 27 May 2014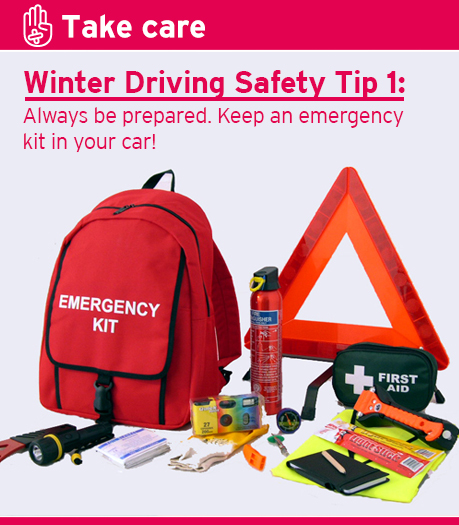 Life is full of unexpected surprises and a few things come close to that dreadful moment when your car won't start – or even worse, breaking down on the side of the road. But as the Scout's motto says "be prepared", we have compiled a list of ten things you should always keep in car:
Jumper cables

It sometimes happens that you leave your lights on and accidently drain your battery. With help from a friend and jumper cables you can soon be on your merry way.

Spare tyre ( along with a jack and wrench)

Make sure your spare wheel is always in good condition. Having said that – a spare tyre is pretty useless if you don't have a jack or wrench to help you change your flat tyre.

Canned tyre inflator

If you don't know how to change a tyre – this is a life saver! These are designed to give you a quick and temporary solution that allows you to drive a short distance (such as a nearby petrol station) at a low speed.

Self-charging torch

This will come in handy if you ever get stuck at night. If you keep a battery powered torch, make sure you always have spare batteries in the car just in case.

Owner's manual

This should already be in your car. If not – this is a reminder! Your owner's manual has important information about your car that could help you diagnose any problems that you may experience.

First Aid kit

Having a first aid kit will help you handle an emergency at a moment's notice. Make sure it's well stocked and that it has a manual.

Emergency reflective triangle

By law, all motorists in South Africa must keep a reflective emergency warning triangle sign in their cars. If your car breaks down on a public road, the triangle must be placed on the road at least 45 meters from the back of the vehicle, facing traffic approaching from the rear.

Phone charger

Breaking down on the side of the road is awful. Breaking down on the side of the road and not being able to call for help because your phone's battery is dead, is even worse. Avoid this by having a car phone charger.

Roadside emergency contact details

It's always a good idea to have the number of your emergency roadside assistance service provider saved on your phone. This will save you time and alleviate the stress of trying to figure out who to call. With the MiWay Mobile App you can easily request roadside assistance and if your phone or tablet is GPS enabled, it will even notify us of your exact location.

Map book or GPS

If you don't have a GPS, then keeping a map book in your car will definitely come in handy if you ever get lost or find yourself in an area you are not familiar with.
For more details about the benefits of MiWay's Roadside Assistance service click here. You can also download the MiWay Mobile App which will definitely come in handy if you are involved in an accident or just need a call-back.
What's your must-have item to keep in the car? Go our Facebook, Twitter or Google Plus page and let us know all about it.