A Day in the Life of a Traffic Officer
Published on: 22 July 2015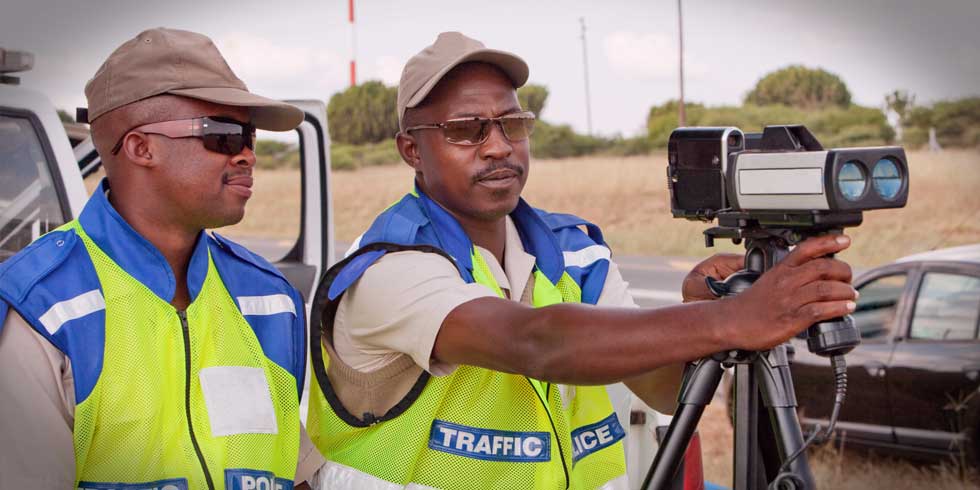 Whether you aspire to work as a traffic officer one day or simply wonder about their daily routines, traffic officers are the dedicated Samaritans that keep our roads clear of reckless drivers and un-roadworthy vehicles posing a threat to our safety. However, when it comes to driving in South Africa, you've got to be sure that your vehicle is protected with a reliable car insurance policy, just in case a manic driver gets past the authoritative eye of a traffic officer.
The question remains, what does a day in the life of a traffic officer look like and what are their off-road responsibilities?
Here is a brief breakdown of the responsibilities and schedules of a South African traffic officer:
Daily Activities and Responsibilities
A traffic officer's daily activities are governed by a roster that is a balanced mix of administrative work, court appearances and road-side duties.
A traffic officer will start off his or her day at their desk, completing any necessary administration before heading out on the road.
While on roadside duty, traffic officers are expected to enforce the National Road Traffic Act, National Land Transport Act and Administrative Adjudication of Road Traffic Offences Act.
On a daily basis, traffic officers are given various areas in which to patrol and monitor. They are equipped with the following:
- speed-measuring apparatus,
- alcohol test apparatus,
- measuring tapes, and
- mass-measuring apparatus.

This equipment assists officers in enforcing traffic rules and regulations, and once their shift is over, they are to report back to their station and hand over all of their equipment which is stored in an inventory.
A traffic officer's schedule is governed by whether or not the individual is a Provincial Traffic Officer or Municipal Traffic Officer. The difference is that Provincial Traffic Officers perform their duties within the boundaries of various Provinces while Municipal Traffic Officers perform their duties within the boundaries of numerous Municipalities.
How Do I Become a Traffic Officer?
If you're interested in becoming a traffic officer, be sure to familiarise yourself with the advantages and disadvantages of the job:
On the up-side, traffic officers assist in reducing the number of collisions and deaths on South African roads.
Alternatively, the down side of being a traffic officer is that they are required to work long hours, especially over weekends and public holidays.
However, the merit of working as a traffic officer stretches further than the inconvenient working hours.
To become a traffic officer, you will need the following:
South African Citizenship,
Grade 12 or equivalent,
No criminal record,
Code B driving Licence ( manual transmission),
Medical Certificate,
Applicants must not be older than 35 years of age.
Keep an eye out for vacant posts in your area – traffic officer positions are often advertised in the newspaper. Once you have applied and your application is successful, you will be employed by the Provincial Government, Municipality or Government Agency such as the Road Traffic Management Corporation or Cross Border Road Transport Agency. Once your contract is signed, you will then begin intensive training to ensure that you are able to carry out your duties with precision.
Whether you're planning your future as a traffic officer or are simply interested in reading up on the profession, it's always a good idea to review and refresh your driving skills. Not only will you ensure your own safety, you'll also ensure that you're not a hazard to the safety of other drivers and road users.
For more information regarding traffic fines download the free e-book Traffic Fines: The Facts and Fiction.