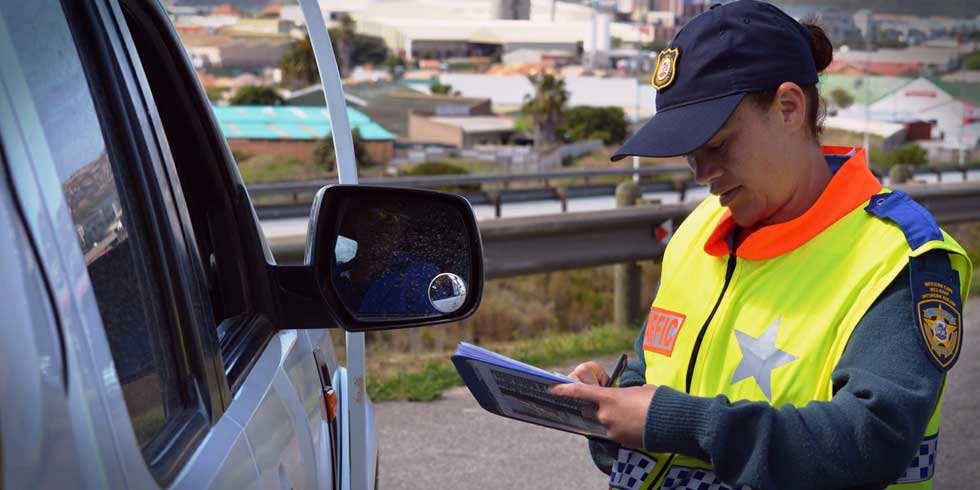 South African highways and byways are dotted with speed-monitoring cameras – whether they are mobile gadgets that are used by traffic officers or fixed red-light cameras, there is little chance of escaping punishment when speeding. In light of our country's collision statistics, the use of speed-monitoring equipment has been emphasised, especially along interprovincial highways.
If you are issued a fine for a traffic violation, it can often fall to the bottom of your handbag or sit in the cubby hole of your car, long past the payment deadline. However convenient this is for your bank balance, it doesn't reflect well on your record.
If you are issued a traffic fine and happen to miss the payment deadline, you will be responsible for a court appearance in which the presiding judge will reveal your fate. The last thing that any commuter wants is to land up in court, as it is not only frustrating (and a definite black mark against your name), but it can also cost you a pretty penny to clear the outstanding traffic fine if the judge does not rule in your favour.
If you're unsure about the basic fines and penalties that are issued on South African roads, take a look at the following:
Road-side Traffic Fines
Always perching behind an open door of a stationary vehicle, traffic officers monitor the flow of traffic along specific stretches of road. Often, these areas have clearly marked speed restrictions – between 60 and 100 km/h – and are renowned for high reckless driving and collision statistics.
If you happen to be speeding and are pulled over by an officer, you will be asked to present a valid driver's license. The officer will then issue a fine that stipulates a specific amount. This amount is payable within a certain time frame. If you pay it within the designated time frame, you are eligible for a discount. However, if you are not able to pay the fine before the court date, you are responsible to participate in the consequential legal proceedings.
Traffic Camera Fines
It's that flash of bright light which catches us off guard… Fixed traffic cameras monitor the speed at which you are travelling and ensure that you do not exceed the limit. If you do, you'll soon find black-and-white proof of your misdemeanour in your bundle of post.
When caught by a traffic camera, the speed at which you were travelling, as well as your vehicle's registration plate will be recorded. You will receive a notice in the post where you will be expected to go to the office and sign for the fine. The post office will have it on record that you signed for and received the traffic fine.
Similarly to a fine that is issued by a traffic officer, you will be required to pay the stipulated amount within a designated time frame.
Road-Block Fines and Arrests
Invalid driver's license, driving with your cell phone on your lap, or driving under the influence of alcohol or narcotics?
If you happen to be pulled over during a road block, and your vehicle is inspected by a traffic officer, be sure to present your license and any required information with respect and dignity (unlike these drunk drivers). If you are fined for your expired license, vehicle registration or the use of a cell phone, you will be issued with a written docket that describes the offence and the amount that is payable. As with any other fine, you will have a time frame in which to pay.
However, if you happen to be arrested for violating any traffic laws, your vehicle will be impounded and you will be taken to the nearest police station for further examination. To avoid spending the night in prison, you will be required to pay a bail fee and will be issued a court date where you will need to prove your innocence. A reputable lawyer is necessary to ensure that you don't get fined an amount that is sure to empty out your savings account, or serve a significant period of time in prison.
The best way in which to ensure that you avoid any altercations regarding traffic violations is to ensure that you remain obedient when it comes to the traffic laws and regulations. Always remember that there are others who disregard the rules of the road, resulting in collisions and damage. Be sure to sign up for an affordable insurance policy that offers reliable car insurance. If you're already covered, review your insurance policy to ensure that you're covered, not matter what!